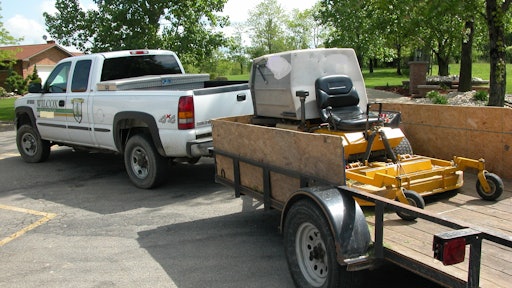 Safety on the job, regardless of company size or function, is critical and should be instilled as a mandatory practice, not a convenience—especially for businesses with fleets. The third edition of Fleetmatics' FleetBeat Report reveals the power of monitoring severe driving incidents through Fleetmatics' management solutions. By leveraging billions of data points collected through its fleet management software, Fleetmatics has demonstrated that businesses utilizing fleet management solutions to manage their vehicles can help improve driver safety within four weeks after implementation.
For the purpose of this report, Fleetmatics was able to identify which regions, states and industries experienced the most and least severe driving incidents (harsh acceleration, harsh braking, hard turns [cornering], and speeding over 80 miles per hour), providing a new perspective on the safety landscape for service-based vehicles.
The data showed that the Lawn and Garden industry was amongst the group with the safest fleet drivers. Based on input from Fleetmatics' lawn and garden customers, these vehicles tend to operate more of their drive time in residential or arterial roads where speed limits are lower and safety is more top of mind. Oftentimes these vehicles have crews—where other lives are directly in the drivers' hands—which may put pressure on him/her to drive safely. Overall, the industry had 24% less safety incidents than the national average, including 57% less incidents of speeding over 80 mph than the national average.
You can download the full report HERE.
Companies in this article