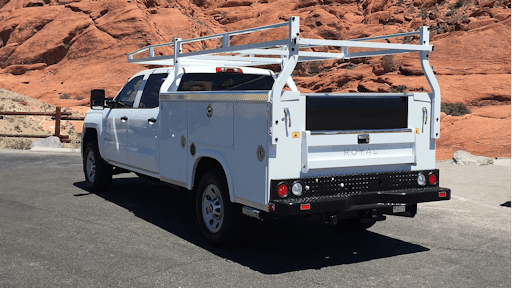 Are you operating under a false sense of security? Ironically, it's easier to see the weaknesses in your equipment security after someone steals you blind. With that being said, however, security options abound to help protect your equipment and mitigate business losses due to equipment theft—surveillance cameras, fencing, locks and lockboxes, equipment-tracking devices and more.
If you are envisioning the gaps in your security strategy right now, it's time to start visualizing a way to plug them. With landscaping equipment thefts on the rise, one gap is too many since the theft of a piece of equipment can devastate a landscape contractor's business or cripple an equipment dealer's bottom line.
According to Andrew Ewig, a marketing manager at Briggs & Stratton, "Our most recent research suggests that nearly 50 percent of dealers have experienced equipment theft, while only 20 percent were able to recover those assets. The losses can total tens or even hundreds of thousands of dollars. Because of the mobility of the equipment and the usual traffic of trailers in a dealer's lot, the theft can occur quickly and often right under their nose. Landscape professionals are no different, with units being removed from their lots, sheds or trailers. But for them, it's a double-edged sword. Not only are they out thousands of dollars from the loss of their asset, but they are now unable to work or service their customers. Their livelihood has literally been taken away."
Under Lock and Key
"One big step that contractors and equipment dealers can take to prevent theft is keeping their equipment and trailers locked up when they are not being used," advises Jason Buckles, a sales account manager at STRATTEC Security, the manufacturer of BOLT locks. "Thieves tend to go to targets of opportunity, so if they see that your equipment is locked up, they are going to move onto an easier target."
That seems like a simple enough theft-prevention solution—lock up your equipment and vehicles when not in use—but some landscape contractors forego locking up on the jobsite because it's inefficient. Because each lock requires a different key, there's always a scramble to locate the right key for every piece of machinery that needs to be accessed throughout the day, which can be time-consuming. To simplify the process so operators don't avoid locking up in the first place, STRATTEC developed one-key lock technology—one key that fits all locks. The technology permanently programs each lock to an ignition key upon the first insertion and rotation, making it easy for personnel to follow protocol because they don't have to shuffle through a whole set of keys to secure equipment and vehicles.
"Do you want convenience or security?" asks Buckles. "With most theft-prevention solutions, you have to pick. If the equipment can be conveniently accessed, easily taken out and used, it is not very secure. If you lock it down with extra chains and have additional locks on your trailers, while the equipment is secure, it is not very convenient to use. BOLT offers a convenient, but secure option. By working with the vehicle key, you can have as many locks as you'd like to be secure, but with the convenience of only having one key to open all of your locks."
The company offers an extensive range of locks to fit most applications, including a 2-inch padlock for locking toolboxes, trailer doors, gates and more; a cable lock for locking up mowers, generators or even coolers; and more specialized locks, "such as our off-vehicle coupler lock, which is perfect for locking up trailers when they are not attached to your truck," Buckles specifies. "Whether it is keeping equipment locked up with a cable lock in the bed of their truck to towing an enclosed trailer with padlocks keeping the doors shut, BOLT has the right lock for landscape contractors."
Another straightforward solution that may appeal to landscape contractors who transport expensive gear or important documents out in the field is a lockbox, which can be outfitted on vehicles or even the landscaping equipment out in the field. A well-hidden lockbox can keep critical information and other belongings not only out of sight, but also out of mind for would-be opportunity-seekers on the jobsite. Many different sizes of lockboxes can accommodate everything from paperwork and electronic devices to small engines or trimmers, according to Eric Kuhlman, Tuffy Security Products' director of sales.
"Small business owners like landscape contractors must constantly leave vehicles out in public areas. Making sure nothing of value is visible from outside a vehicle can help make a thief decide to move on to a more lucrative target," explains Kuhlman. "Contractors and small business owners are always on the road and their vehicles are quite often their second homes. Most carry business documents, paperwork and electronic devices that have sensitive customer information. These items are exactly what thieves are looking for … stolen laptops can be sold for quick cash, but the information on them are just like gold. The last thing a small business owner needs to deal with is explaining to customers how their personal information was compromised."
Equipment Monitoring to Steal the Limelight
Ewig believes that landscaping equipment owners are evolving from some of the more traditional security solutions, such as locks and lockboxes, to closed-circuit security systems and, even more recently, to asset-monitoring solutions. For example, Briggs & Stratton launched InfoHub for Commercial Turf for landscape contractors last year and InfoHub for Dealers for their demo fleets this year.
Ewig says InfoHub equipment-tracking technology, which is compatible with gas- and diesel-powered equipment and vehicles, works like this: "The device attaches to the equipment's engine or vehicle dashboard, and delivers a real-time signal back to its owner. That signal identifies the precise GPS coordinates of the unit, and whether or not the equipment is moving or idle, or if the engine is operating. The result of this smart technology is the ability to see and prevent unauthorized use or suspicious activity. For instance, should a piece of equipment turn on or move outside of business hours, an email or text alert is delivered to the owner with precise location information so the asset can be located."
Similarly, InfoHub for Dealers offers geofencing to trigger alerts when demo or loaner equipment leaves the property, so the dealer knows the virtual perimeter was breached. Ewig says the solution enables equipment dealers "to monitor the location and operations of their demo fleet through InfoHub instead of clipboards, paper logs or word of mouth. InfoHub delivers peace of mind that assets are where they need to be. [After all,] dealers' demo and loaner fleets can be the difference in keeping or losing a commercial customer. When a landscaper's unit goes down, it's the dealer's loaner that keeps his or her business from shutting down."
Comparable to InfoHub, Fleet Services, which Husqvarna is launching in early 2019, captures the machine status data of the outdoor power product to which a small wireless sensor is mounted, and translates it into information that can be used to help boost productivity. This cloud-based system connects landscape contractors with their entire fleet of machines directly to an online portal or mobile app via Bluetooth, enabling them to have insights into their operations at their fingertips.
Fleet Services can help track lost equipment to the last known location to facilitate the recovery of equipment left on jobsites and to alert contractors that equipment may have been stolen. As soon as the sensor is within Bluetooth range of the app on an operator's phone, its location is registered and can be seen on the app's map, always providing landscape contractors with an overview so lost or stolen equipment can immediately be identified based on location, and then retrieved.
Ewig suggests that, beyond new locking systems and lockboxes, and beyond equipment monitoring technology, landscape contractors and equipment dealers should first get practical about their security, then get creative. "Be vigilant, and create checks and balances. Some of the preventive solutions are simple, but not always implemented. For dealers, detailed checkout logs for demo units help with accountability. For landscapers, keep units in closed trailers or storage sheds, and secure your property with gates. And get creative. Sometimes even a simple security sign or sticker on an asset can help to deter theft."
Companies in this article