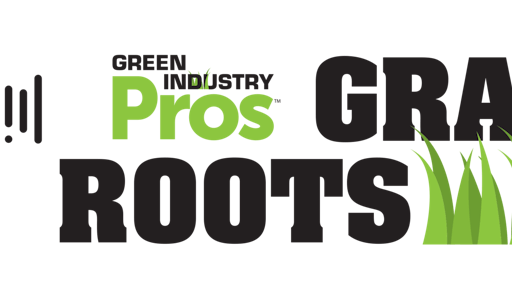 What are your goals as a landscaping pro? Do you simply want to keep enough work to earn a full-time income? Or do you have loftier ambitions such as becoming an industry leader in your city or state? Maybe you would like to expand into a franchise that eventually has branches across the country. 
On this edition of the Grass Roots Podcast, Augusta Lawn Care Services CEO Mike Andes sits down with Green Industry Pros staff writer Sheena Ingle to discuss his professional journey and offer some advice for other landscaping pros.
Andes started college at the age of 13 with the intention of becoming a brain surgeon. During this time, he mowed lawns to pay his way through school. Like so many do, Andes fell in love with the landscaping business. He then decided to pursue his MBA instead.
At the age of 18, he started Augusta Lawn Care Services. In August 2019, just six years after starting his business, Andes franchised Augusta Lawn Care and set out to change the level of professionalism in the landscaping industry. Augusta now has 10 franchisees around the country, including New York, Massachusetts, Texas, Oregon, Arkansas, Tennessee, Colorado and Mississippi.
Andes shares his insights on the landscaping industry and how to position your business for success. In this podcast, he explains:
How to adapt your role as your company evolves to achieve the level of growth you desire. 
How to determine your landscaping company goals and align your efforts with those ambitions. 
How professionalism, such as uniforms, consistent processes and work quality, can drive the landscaping industry forward.
Listen in to learn more and hear his expert tips.