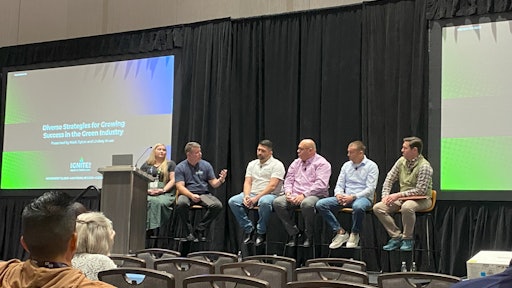 Green Industry Pros Staff
On Nov. 7-9, hundreds of landscape contractors (and pest control operators) made the trek to Las Vegas, Nev., for the Aspire Software x FieldRoutes Ignite User Conference.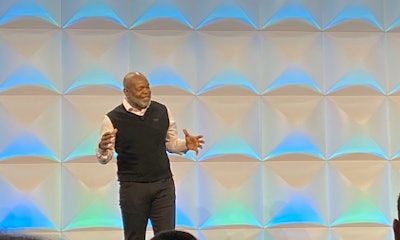 Through the event's 90-plus educational sessions, networking sessions, after-hours entertainment and partner and product hub, attendees learned about ways to enhance operational efficiency, improve processes and procedures and much more.
Topics of the sessions included recruitment and retention strategies, how to grow to sustainably company in the current economic situation, how to navigate the various ins and outs of Aspire Software and FieldRoutes and more.
Attendees also heard from NFL legend Emmitt Smith III, who served as the keynote speaker. Smith III shared his personal experience and insights that culminated in his success both on and off the football field.
"It's your attitude toward change that will impact your life. Keep growing, exploring, searching and seeking out information," Smith III said. "Learning new things is part of the process of growing, and when you become a master, there's always room for more growth and more learning."
During the "Aspire Product Roadmap," several product managers discussed Aspire Software's new innovations and zeroed in on the features Aspire Software plans to incorporate in the future.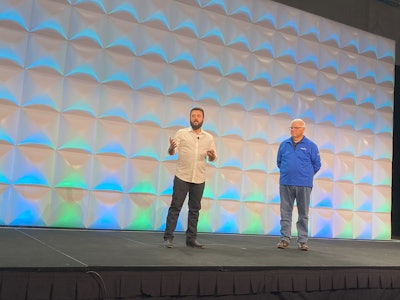 "Think about the degree of change and its significance," said Dan Blake, chief technology officer of Aspire Software. "Early adopters get a competitive advantage, but soon not adopting will be a serious disadvantage."
Tools on display at Ignite for attendees to preview included:
PropertyIntel, which helps companies drive new profitability and performance levels by collecting, connecting and visualizing essential data from

Aspire Software

to bid, win and service more jobs in less time.
Marketing Pro, which pulls relevant data directly from the

FieldRoutes

Operations Suite to allow users to quickly create and schedule direct mail and email campaigns that engage and nurture customers for upsell, cross-sell and renewal opportunities.
Fleet Pro, a professional-grade fleet management tool fully integrated into the

FieldRoutes

software to imrpove the performance of field employees and minimizes risk.