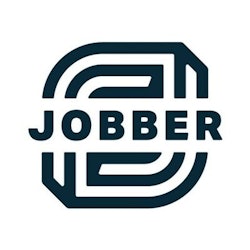 Jobber added location timers, a new feature that uses geo-fencing technology to automatically and accurately track employee time on job sites, substantially reducing manual work for home service businesses.
"Tracking your time at a job with accuracy allows home service pros to quickly and easily understand how to price work, schedule crews, and make critical operational decisions," says Sam Pillar, CEO and co-founder of Jobber. "Jobber makes it easier for home service entrepreneurs and their employees to serve their customers better with just one click. Removing the burden of manually tracking time at a job leaves more time to optimize operations and win more work."
Jobber's location timers feature provides home service businesses with two modes to fit their needs:
"Automatic mode" automatically starts and stops the timer in the

Jobber

app when the service pro arrives and leaves a client's property.
"Reminder mode" sends a push notification when the service pro is near a client's property. When they're ready, they can start or stop the timer with just a tap.
Location timers joins a suite of recently released Jobber features designed to help service pros streamline operations, win more work, and generate more revenue. Jobber's new job costing feature helps service pros maximize profitability while the online booking and drive-time features help them book more work with less effort while minimizing drive-time between appointments.
The location timers feature is available to Jobber customers on the Grow membership plan.
Request More Information
Fill out the form below to request more information about
Jobber Updates Software Features