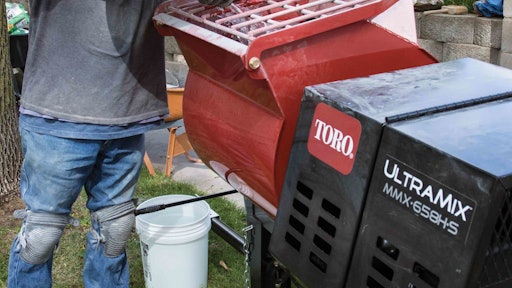 Toro announces the 2016 Contractor Supply Program, which allows contractor supply houses to update their equipment selection with the latest products and realize immediate savings with their purchases. Select Toro concrete, masonry, and compaction equipment are now available in the Program to provide both an expanded offering and year-long savings.
A qualifying purchase under the Contractor Supply Program provides an ideal blend of affordability and variety, with two separate levels of savings. With a qualifying order of $14,000, the contractor supply house will receive a 2% discount, while a purchase of $28,000 or more garners 5% savings. In addition, the discount remains in place for purchases made until October 31, 2016.
"We believe that our Contractor Supply Program will allow easy access to quality Toro equipment and provide our dealer base with great savings," says Sean O'Halloran, marketing manager at Toro. "With the new lower-level qualifying purchase, customers can take advantage of these substantial discounts and experience the benefits of Toro equipment."
Qualifying Toro products include: the mud buggy, power trowels, towable mortar mixers and concrete mixers, portable concrete mixers, plate compactors, rammers, and related whole good kits and accessories.
To learn more about the program, contact a Toro sales manager.