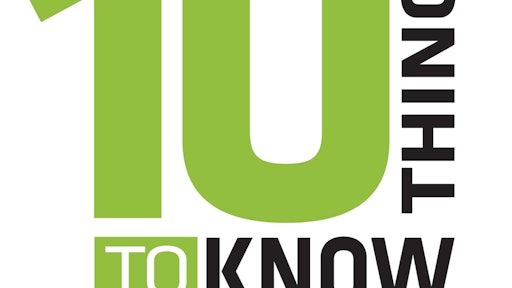 Here are 10 things you should know this week about Green Industry news and events:
1. The Many Benefits of Using a Stand-on Mower
When stand-on zero-turn mowers were introduced to the marketplace more than a decade ago, manufacturers hoped the product would soon become as popular as both the sit-down zero-turn and intermediate walk-behind. It never happened. But today, thanks to improved designs, better price points, a refined market position and wider distribution, manufacturers are optimistic that the stand-on won't be standing still much longer.
2. Equipment Dealers Gather Customer Insight with the help of Charter Software and Satisfyd
The Satisfyd Professional Solution is a fully automated customer survey process that gathers and reports customer information for parts, service, sales and rental transactions from dealers' business systems. Charter's Aspen software is now set up to automatically transmit this data to Satisfyd. 
3. Kubota Showcases Kommander Mower Series
Kubota has grown their mower offering with the addition of a residential zero-turn mower. Kubota hosted a few members of the media at Springdale Equipment Co. to learn more about the mower line that was introduced at GIE+EXPO this last October, and gave them a chance to test out the equipment on their own.
4. Avant Tecno Grows U.S. Presence
The Avant Tecno product is a unique, multi-functional compact loader with many attachment options. Because of the size, weight, maneuverability and versatility of the units, they can be used in various industry segments and have been gaining population.
5. Maybe It's Time to Close the Open House
Bob Clements of Bob Clements International says it's time for dealers to shut the open house and spend their time and funds elsewhere. The purpose of an open house is to showcase what you do, for people who are not aware of what you have to offer and why they should pay more to do business with you. Concentrate your time, dollars and energy on attracting new customer by thinking outside of the box.
6. New Issue of Yard & Garden Available on the Site
Check out the March/April issue of Yard & Garden for tips on how to master your inventory and the inside scoop on the new Stihl vice president of sales and marketing's plans for growth in market share.
7. Bipartisan Congressional Group Pushes Reform of Renewable Fuel Standard
The Renewable Fuel Standard (RFS) mandates that 36 billion gallons of renewable fuels be part of our nation's fuel supply by 2022. Almost all of this is currently being fulfilled by corn ethanol. A bipartisan group of legislators is trying to change that. Reps. Bob Goodlatte (R-VA), Jim Costa (D-CA), Steve Womack (R-AR) and Peter Welch (D-VT) have released a statement regarding the introduction of the RFS Reform Act in the U.S. House of Representatives.
8. Kohler Engines President Gives Industry Outlook
As spring 2013 is upon us, Kohler Engines president Tom Cromwell offers his outlook for the coming year. He shared his take on indicators—weather, economy and housing starts, and age of equipment—that drive the outdoor power equipment business and their status going into the spring selling season.
9. One Month Left in Exmark Sweepstakes
There is less than one month left to enter the 2013 Exmark Mow & Go with Hank Parker sweepstakes. The GRAND PRIZE is a fishing trip with Hank Parker, two-time Bassmaster Classic champion, sometime this summer at a location to be determined. All travel and meals are included.
10. Country Clipper Donates to Disabled Veteran
Disabled veteran Sergeant Jordan Brown works with Operation First Response to help other wounded veterans. Following an interview at Des Moines radio station KGGO for this cause, Jordan was surprised with his very own joystick controlled zero-turn riding lawn mower, donated by Country Clipper.