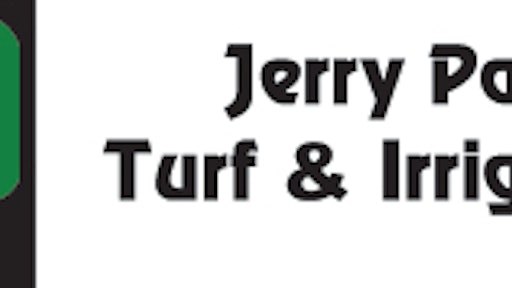 Echo Incorporated, manufacturer of handheld outdoor power equipment, awarded Jerry Pate Turf & Irrigation "Echo Distributor of the Year". This accomplishment acknowledges Jerry Pate Turf & Irrigation as its number one distributor in North America with outstanding achievements in sales, customer service, marketing, product fill rates and market share growth of Echo, Shindaiwa and Bear Cat products.
"This is not a 'me' award but a 'we' award for the entire Jerry Pate Team that continue to elevate the standards in the Green Industry by providing the finest products and service to our customers. We take pride in servicing our customers' needs to help them make their jobs easier with higher quality results," said chairman Jerry Pate.
The more than 120 Jerry Pate Turf & Irrigation associates service and sell to nearly 300 dealers in Tennessee, Mississippi, Alabama and northwest Florida. On hand for the annual awards dinner in Washington D.C. were JPTI's president, Brian Masterson, senior director of Commercial, Industrial, Golf & Dealer Sales, Dave Smith, dealer sales manager, Chad Draiss and chairman, Jerry Pate to accept the award for the second time in three years.