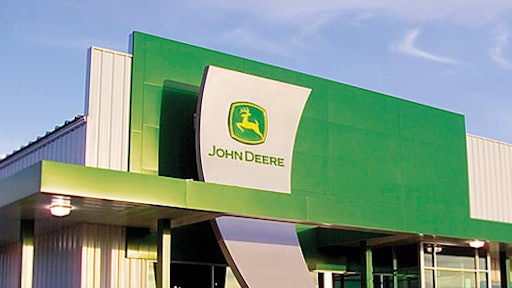 John Deere recently reported another record-setting sales year in 2013. Worldwide revenues grew 5% to $37.8 billion. The Ag & Turf division had a "banner year" while the Construction & Forestry segment remained profitable despite challenging marketing conditions and a slowdown in demand.
The big trend driving John Deere's growth into the future is the growing and increasingly urban population, along with rising living standards—each of which drives demand for infrastructure, quality food, construction, housing and landscaping.
Ag & Turf Highlights. Worldwide sales of ag and turf equipment grew 7% last year, bolstered by demand for large ag equipment. That market is expected to cool off a bit this year, however, and Deere equipment sales are expected to contract by about 6%. First of all, while still historically strong, farm and commodity prices are expected to drop a bit as compared to last year, which adversely effects demand for ag equipment. Secondly, John Deere is taking into consideration its recent sale of 60% of its John Deere Landscapes business to private-equity firm Clayton, Dublier & Rice.
On a more positive note, turf and utility product sales specifically are expected to grow by 5% in the U.S. and Canada this year. This is simply a reflection of improving market conditions, the Deere report stated.
Construction & Forestry. Deere's Construction & Forestry division was down 8% in 2013. However, improving market conditions are allowing for a forecast of 10% growth this year. Improvements in housing starts and overall economic conditions in the U.S. are helping to drive the rebound.