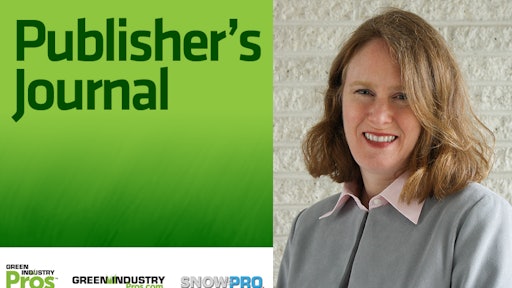 It's the time of year for tallying. Companies add up profits and make performance comparisons to prior years.  
The jury had been out on the benefits of Reader Service until it was determined that one more lead could generate one more sale for an advertiser.  
I have watched Reader Service decline in many industries over the years. It's refreshing to see so many landscape contractors and equipment dealers still filling out cards and mailing them in. The July/August and September/October issues of Green Industry Pros, along with both issues of SnowPRO, have so far generated 665 leads.  
Additionally, The Product Guide on GreenIndustryPros.com has generated 1,152 leads since April 1, 2013. Programs to drive traffic to print advertisers' landing pages on the Product Guide will continue in 2014.  
I look forward to generating leads for you in 2014!
Product editorial coverage coming in the February issue:
Lawn Care Product Guide
Mini Excavators
Tillers
Walk Mowers
Hedgetrimmers
Spreaders
Handheld blowers
Ad close date:  January 14, 2014