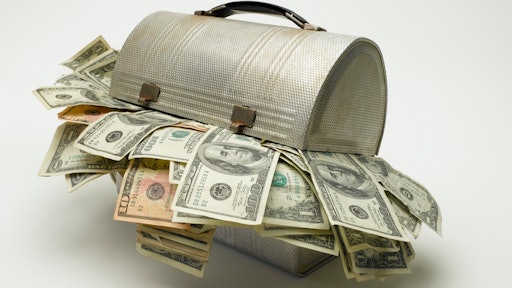 A 49-year-old Joliet, Illinois woman arrested December 27 in connection with allegations she defrauded her long-time employer now faces a lawsuit from Tepa Landscaping on Joliet's South Briggs Street. The small family-run business accuses Robin M. Rodriguez of stealing more than $1.5 million since the time of her hiring in the summer of 2010. The new lawsuit at the Will County Courthouse also names her husband, Michael Rodriguez, as a co-defendant.
At the moment, Rodriguez faces seven felony charges of theft and forgery. Her bail was set at $250,000. After spending one night in the Will County Jail, she managed to come up with 10 percent to post as bond.
According to the lawsuit, Rodriguez began working for Tepa as a part-time office manager and bookkeeper in July 2010. She made $14 per hour. Tepa is the company of Jose Plascencia, who is sole shareholder and officer. The partnership also involves Jose's brother, Ramon, "who participated in the operation and management of the business, and shared in Tepa's earnings and profits," the complaint notes.
"Prior to her hiring by Tepa, defendant Rodriguez developed a close personal relationship with Jose Plascencia, his wife-to-be, Carrie Plascencia, Ramon Plascencia and his wife, Chris Plascencia by reason of the following events and interactions ... Rodriguez was associated with St. Raymond Nonnatus Roman Catholic Church as a volunteer or sponsor, assisting catechumens in the process of conversion to Roman Catholicism," the lawsuit states.
To read the full original article, please click here.