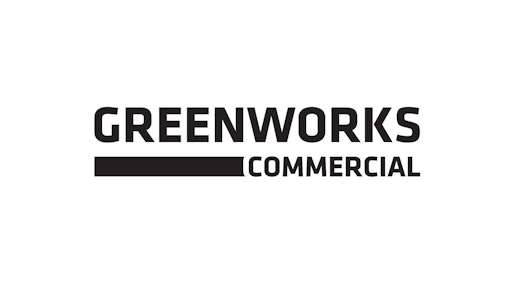 Greenworks Commercial recently announced that it reorganized its staff dedicated to serving the independent dealer channel. The moves are made in an effort to better unify company processes, and strategically align the sales and service components of Greenwork Commercial's business.
First and foremost, Greenworks Commercial added industry veteran Denis Bedard as its national accounts manager. In this role, Bedard, who comes to Greenworks after serving as vice president of sales for Schiller Grounds Care, is going to manage the commercial field sales team, and oversee all activity within the company's dealer and distributor networks. A native of upstate New York, during his 30-plus year career in the outdoor power equipment (OPE) industry, Bedard served in engineering, materials management, product development and sales capacities for such industry stalwarts as Husqvarna, John Deere and Troy-Bilt.
Transitioning to the newly created position of parts, accessory and service manager, David Orr, who has been a member of the Greenworks team since 2015 serving as northeastern sales manager and then senior manager of commercial sales, is going to be charged with developing Greenworks Commercial's first-ever fully functioning service department. Orr, who hails from southeastern Massachusetts, has nearly 25 years of experience in the OPE industry, having owned and operated an OPE dealership for 20 years. Prior to entering the OPE world, Orr served 12 years in the United States Air Force.
John Bitten, who has been a member of the Greenworks team for two years, assumes the role of south-central region district manager. In this capacity, Bitten is going to oversee nine regional managers throughout his geographic footprint. Born and raised in Brighton, Michigan, Bitten has called Texas home for the last two decades. Prior to joining the Greenworks team, Bitten worked with Boyd Tools, a division of Bosch, and managed retail garden centers.
Sean Reilman was recently promoted to midwestern regional sales manager. Reilman has been a member of the Greenworks family since 2017, previously serving as a field sales manager in St. Louis. A native of Grand Island, Nebraska, Reilman is charged with managing the Carswell OEI, Conniff Sales and Edney distributor relationships spanning 18 states. In addition, Reilman is going to oversee Greenworks Commercial's central region team of field sales managers. Prior to his work at Greenworks, Reilman served as a golf club fitter for Callaway Golf.
Expanding their roles from a regional scope, both Claudia Martinez and Kevin Cowan are now taking on national roles. Martinez is going to serve in the newly created position of national landscape account manager. In her new role, she is charged with growing Greenworks Commercial's top 100 landscaper business portfolio. Before joining the Greenworks team in 2018, Martinez held sales positions in the architectural coatings industry working for nationally renowned brands Sherwin Williams and Valspar. A native of Mexico City, Mexico, Martinez is a graduate of Texas Tech University.
Cowan, who has been a member of the Greenworks team for three years, is taking on the new role of national field support manager. In this position, Cowan is going to be responsible for providing training, field and tool demo support to national accounts, dealers and distributors throughout the United States. A native of Chicago before coming to Greenworks, Cowan spent nearly a decade working for Lowe's Home Improvement in lawn and garden, and OPE sales specialist roles. Reilman, Martinez and Cowan now report to Bedard.
"As our commercial independent business unit continues its explosive growth, we continuously look for ways to bolster our team to offer our dealer and distributor customers the industry's highest level of service excellence," said Tony Marchese, commercial business unit leader of the Americas, Greenworks. "We are excited to add Denis to our team and, with the promotions of our internal team, we feel we are better positioned than ever before to lead the growth of rechargeable product in the OPE industry."