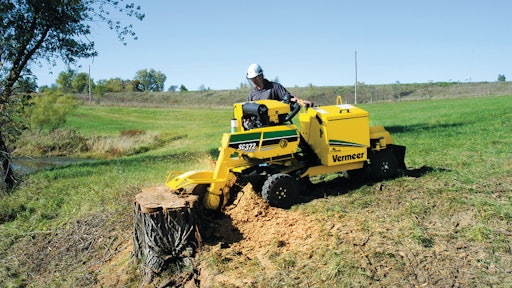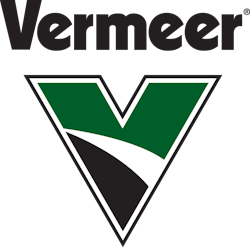 Vermeer's SC372 is equipped with three operator-sensing control levers that monitor the operator's touch and maintain cutter wheel engagement. When the operator's hands leave the control levers, an automatic disengage and braking sequence will stop the cutter wheel in less than nine seconds. Also, the cutter wheel will automatically stop when the operator releases the hydraulic cutter wheel controls.
37.8-hp Yanmar diesel or 35-hp Briggs Vanguard gas engine
35 inches wide
Optional AutoSweep system monitors engine speed and automatically adjusts the cutter wheel sweep rate to maximize productivity and reduce premature wear
Use of dual gear boxes in place of lower drive belts to power the cutter wheel eliminates need for routine lower belt-drive maintenance, alignment and adjustments, while offering more efficient transfer of horsepower to the cutter wheel
A simple flip of a switch engages the clutch, eliminating a need for manual manipulation of a belt tensioner or engine slide adjustment.
Request More Information
Fill out the form below to request more information about
SC372 Stump Cutter