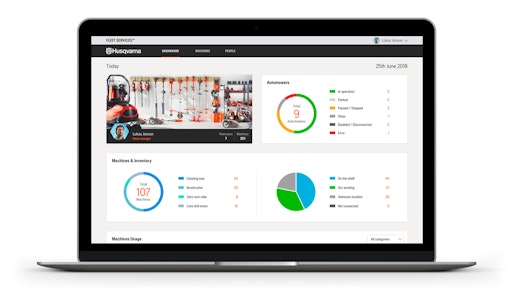 Husqvarna is planning to launch its cloud-based Fleet Services system in early 2019 to connect lawn and tree care operators, and their entire fleet of machines, directly to an online portal or mobile app via Bluetooth. According to the company, Fleet Services further features:
The power to offer professionals insights into their operations at their fingertips.
The capability to capture machine status data, translating it into valuable information that can be used to help boost productivity and improve the bottom line, by mounting a small wireless machine sensor to an outdoor power product.
The ability to enable operators and business owners to improve routines, schedule maintenance and control inventory based on smart insights, not just guesswork.
Request More Information
Fill out the form below to request more information about
Operational Control Based on Smart Insights, Not Just Guesswork