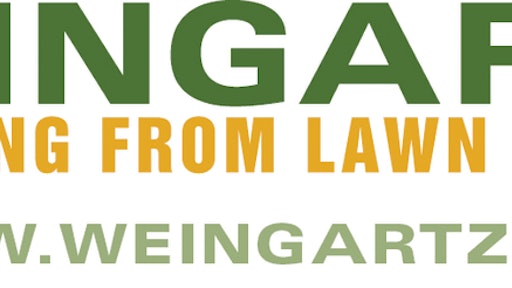 Equipment manufacturers offer plenty of marketing opportunities and materials for their dealers, but sometimes putting your own spin on marketing can help you better grab the attention of customers on a local level. A combination of the two packs a powerful one-two punch.
"We frequently take advantage of manufacturer advertising co-op funding," says Dan Weingartz of Weingartz with several dealership locations throughout Michigan. "Occasionally, we will use pre-designed print materials from manufacturers for our in-store promotions, but we handle local advertising primarily on our own."
At Weingartz, they create approximately 80% of their promotional materials on their own. This includes company brochures, print advertising, radio, billboards, television commercials, special events and promotions, newspaper inserts, direct mail, sales advertising and store signage. They use two software programs, InDesign and Photoshop, to create many of their promotional materials. Purchasing programs like these should be a part of your marketing budget (see "Marketing Budget and Planning Tips" for more marketing budget information).
Five tips for powerful promotional pieces
When creating promotional pieces for your dealership, you need to write in a way that not only explains your product or service, but also compels customers to choose you. The five tips below will help you to create a successful and engaging marketing piece.
1. Get to the point
You have less than five seconds to impress. Craft a compelling headline or main point that immediately conveys why this information is important to your prospective customer.
2. Keep hype to a minimum
Many people think that in order to get peoples' attention they must write something outrageous. To some degree, this is true. Saying something outrageous is a great way to generate interest, as people naturally love controversy.
The thing to remember, however, is that you must be prepared to answer questions and/or prove everything you write. So if you want to write something just for sensationalism but can't back it up, don't. You must be able to support everything you print.
3. Go easy on the posturing
While you may think you offer the best products and service in the world, it is up to your customers to decide. Every superlative (words like marvelous, greatest, etc.) you use in your promotional piece will reduce the prospect's trust in what you say.
Instead of telling prospects that your equipment is "the most extraordinary thing to ever hit the market", offer specific stats related to performance. If you want to highlight your service department, share numbers related to turnaround time or service comeback percentages.
4. Evoke images
As you write, evoke more than one of the five senses. Paint a picture with your words so prospects see, hear, smell, taste and feel what you're describing. Contrary to popular belief, the best promotional writers think in pictures, not words. They see the image they want to convey to their prospects, and that's what they write. Use language that helps customers smell clean-cut grass and hear the hum of a well-tuned engine.
5. Always make a compelling call to action
What do you want the person who sees your promotional piece to do? Buy your product? Call you for more information? Visit your website? Whatever action you want your prospects to take, state it clearly. Too many promotional pieces ramble on about all the features and benefits of the product, but they never tell the prospects to actually do anything.
For example, in a sales letter you could write: "Please call our dealership immediately for more information on how we can help". A brochure could say: "Buy this mower at our special introductory price today". In a newsletter you could write: "Visit our website for more information about our new product line". Tell prospects precisely what you want them to do.
Embrace the power of custom promotional pieces
Custom promotional pieces are a compelling way to present information about your products and services. For Weingartz, it goes beyond selling products and services, and helps to build and maintain their brand and the quality of service customers expect.
"Creating our own promotional materials allows us to remain consistent with Weingartz branding while standing out from the competition and highlighting our years of experience as experts in our industry," says Weingartz. "These factors are also very important in supporting our strong commitment to customer service."
Based on an article by Dawn Josephson, a writing coach who helps business leaders create engaging and informative marketing pieces. For more information, visit masterwritingcoach.com.
Companies in this article