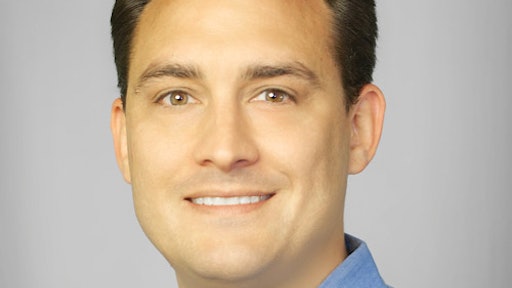 Sales promotions are a commonly used marketing tool by companies looking to temporarily drive sales, get rid of aging inventory, introduce new products and services, and gain new customers. The use of sales promotions becomes even more commonplace in industries and markets that are highly competitive.
The catch is that sales promotions do cost money through some combination of price reductions, rebates, rewards, extra marketing efforts, etc. Another potential pitfall is that if a company runs sales promotions on a frequent basis, consumers can become conditioned to wait for—or ask for—some kind of financial incentive before they are willing to buy.
All of that said, sales promotions can prove to be quite beneficial when executed correctly, particularly with respect to recurring-service providers such as lawn maintenance and lawn care contractors. "I think that everyone should consider sales promotions," says Jonathan Pototschnik, a small business expert in the landscaping industry. "You just have to identify a clear reason as to why you're doing it. You have to identify your desired outcome."
One reason might be that you're a newer contractor looking to build up a customer base. A creative promotion could help you stand out from the competition and incite people to hire you. Another reason might be that you're an established contractor looking to grow market share, perhaps by expanding into a neighboring town, or trying to dominate a neighborhood or geographic area and build route density.
"Established contractors are more likely to have a good handle on their financial numbers," Pototschnik points out. "They understand their costs and what each client is worth in terms of revenue and profits. These contractors are then able to really understand how to budget for a sales promotion so that it has all of the components to be successful and accomplish their goals."
The incentive
Pototschnik says he doesn't like structuring sales promotions around discounted pricing. Examples include "10% off aeration" or "free sixth mowing when signing up for five". "Discounting devalues your service," Pototschnik points out. "Discounting can also lead clients to believe that you have wiggle room in your pricing. From there you've set the tone that there is always room to negotiate."
According to Pototschnik, most clients don't really care about that type of incentive anyway. "A free mowing usually comes down to just a few bucks, so it isn't that motivating in most cases," he says. "These people need their lawns cut and fertilized, their leaves picked up and trees trimmed. They are going to buy these services. You're better off to offer your service at a fair price, and then give the customer confidence that they should hire you."
Nonetheless, you can still provide an incentive that incites the prospective customer to buy—you just have to do so in a way that better tells your story and sells your value. For example, instead of offering a free sixth mowing when signing up for five, offer the first one for free. The story, then, would go as follows: We are so confident that you will be satisfied with our service, we'd like to mow your lawn for free to prove what we can do for you.
There are some risks involved with a promotion like this, so you have to be strategic. "A promotion like this probably makes the most sense if you're marketing to a higher-end, more affluent neighborhood, perhaps even a gated community," Pototschnik explains. "These clients are busy people and don't want to spend time shopping around for service contractors. So they're much less likely to pause or cancel their existing service just to get a free mowing from another contractor."
Conversely, you're putting yourself at much greater risk by offering this type of promotion to a lower-end market where, say, only 10-20% of the homes in a given area are hiring a lawn service. In this type of neighborhood, it's much more likely that a homeowner or two will simply try to take advantage of that one free mowing. "You might get taken by a person or two, but you also might pick up enough new business that, in the end, it's all worth it," Pototschnik points out. "Still, in a lower-end market, there are other types of promotions you can do that will likely be more effective."
On that note, Pototschnik likes to do promotions that are not even tied to the service being offered. For example, new clients receive an iPod Shuffle or gift card to a local restaurant. This is where sound budgeting comes into play.
"Most service contractors don't go far enough with their promotions," Pototschnik says. "You need to make it aggressive. Think about what it really costs to acquire a new client these days. Also think about that client's lifetime value. If it's a $2,000/year client that will stay (based on averages) with you for four years, you can easily afford a $100 gift card to a local restaurant, right? Wouldn't you be willing to trade $100 to get $8,000 in business?"
Set a deadline
"Along with a good incentive, a big key to making a promotion work is getting a buyer to take immediate action," Pototschnik adds. "The problem is that a lot of promotions are not tied to a deadline. When that is the case, the promotion is really powerless. The consumer will typically set the mailer aside and oftentimes wind up forgetting about it."
But you want the consumer to take action now. "Let's say it is the month of August and the season is winding down," Pototschnik tells. "The customer is tired of his or her current lawn service provider, but they've resigned themselves to put up with it for the rest of the year and make a change next spring. You need to give them a reason to take action now. The reason would be a very strong promotional offer combined with some kind of incentive, supported by proof that you are their very best option. Then you can get them to take action."