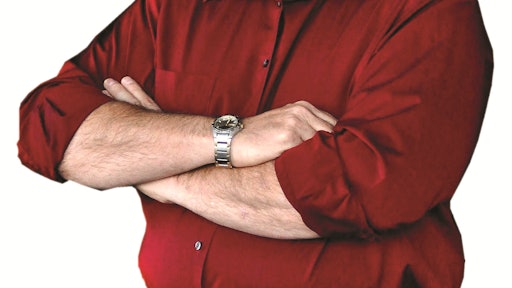 Every now and then it's important to stand back to assess how well you're managing your dealership. And, it helps to have the insight of an industry leader who can provide a truthful assessment of your managing skills. Leave it to Bob Clements, an industry consultant who specializes in developing high-performance dealerships, to tell it like it is. Here are some of his candid thoughts:
No amount of good put around bad can make the bad good. In other words, one bad apple will spoil the whole basket. Need to get rid of the bad people in your organization.
People – especially customers – are not logical. They are emotional. Have to remember that when selling and especially when listening to them vent.
Sometimes you must act (fake) like you care when your employees are whining.
Sometimes you're better to be short a person than have one poisoning your operation.
Fall and early winter is a great time to prune your organization. You do not want to carry bad apples through the off-season. Did you? Now are you stuck? Can you still act?
The brands you sell are not your brand.
Boomers are being replaced by millennials, and it's a whole different ballgame. Millennials want internet search, then a relationship with seller. They will spend money and value expertise and relationship. Are you positioning yourself throughout that buying cycle?
Family photo story = wife with hubby beating dealer on price, says "stop it". Your brand is that you're a family-based, hometown business. Wife knows you and cares, make personal connection, won't want hubby beating you. You should be visible, do good things for the community, then tell people about it. There must be a strong personal, emotional element of your brand. Millennials are especially influenced by this.
Clean up your store and make customers feel like "they've come home" when visiting you. Make visiting your store an experience, i.e. popcorn, coffee, toys for kids, whatever.
Invest some of your marketing dollars to upgrade both your dealership and your people. You'll get a better return than most advertising forms like Yellow Pages or billboards, which Bob says are not very effective these days. Invest about 25% of your profit into property enhancements like nice landscaping, training.
Understand that different-aged customers buy differently (see older story once in YG, 11183794). For example, younger people will be more influenced by peer pressure. How can you develop a marketing plan and sales approach to leverage this?