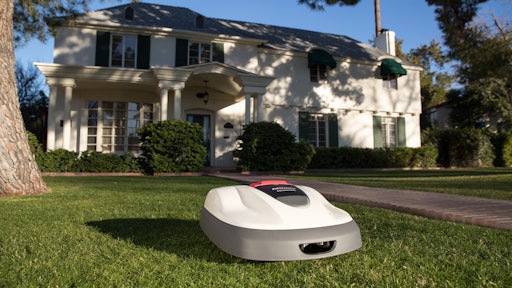 After using the Miimo robotic lawn mower to cut grass on campus, the machine is now missing
Outside Voorhies Hall and the Educational Opportunities Program (EOP) building on the University of California, Davis (UC Davis) campus, a white plastic Roomba-like machine used to roam around the lawn, automatically shortening the grass on its own. It's quiet, very quiet. As of November 8, however, the robot has been missing—it was last seen on the dock it resides in at night.
The campus robot is Honda's Miimo lawn mower, a quiet, self-contained device with an electric wire, which is in charge of mowing the lawn in a very specified, small green area. When programing the machine, perimeters are set for a specific area and it continues to mow 24/7, said Tyson Mantor, the superintendent of ground and landscape services.
According to Miimo's website, the machine mows and charges independently, and uses a microcomputer, timer and sensors to provide "automated, precise, unattended grass cutting."
The machine does have its limitations, so it only works in this particular location at UC Davis because it is small, Cary Avery, the associate director of grounds and landscape services, explained.
To read the full original article, please click here.