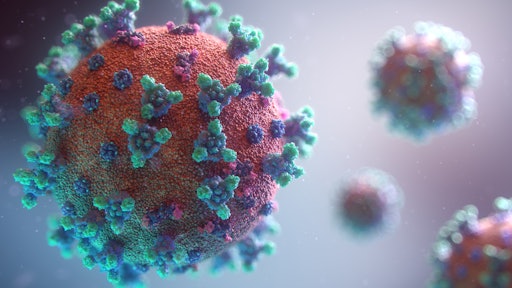 Aside from the coronavirus itself, the fact that there is an increasing number of towns, cities, counties and even states going on lockdown due to the pandemic is having a substantial impact on the green industry.
Steps are being taken to shut down businesses that are deemed non-essential or non life-sustaining in hopes of continuing to slow the spread of the coronavirus or COVID-19. The policies have led to some confusion within the landscape industry as to whether their services are determined to be essential or not.
Many of the orders have seemingly inferred references to landscapers without explicitly naming them.
"The thing that's important for us to realize in this situation is almost all of these directives are happening at the local level," said Andrew Bray, National Association of Landscape Professionals vice president of government relations. "At this point in time, it does not look like the president is going to issue a directive like that. That could change as we said as this is a rapidly moving situation"
A preliminary list of "essential critical infrastructure workers" was provided by the Trump administration to guide state's in making the ultimate determination to enact any "shelter-in-place" policies. Industries represented on that list include but are not limited to medical and healthcare, telecommunications, information technology systems, defense, food and agriculture, transportation and logistics, energy, water and wastewater, law enforcement, and public works.
On March 28, the Department of Homeland Security updated list to indicate which businesses the federal government have determined are critical and essential and should remain in operation. The list now specifically enumerates the landscape industry, which includes all aspects of landscape services including landscape maintenance, lawncare, irrigation and tree care.
Gary W. Black, Georgia Commissioner of Agriculture, had interpreted the original reference to food and agriculture businesses to include everything from food producers and processors to landscape and green industries. "We encourage local governments and decision makers to consider the central role all these industries and businesses play in our state and local economies as they make key decisions during this response," he said in a statement released to the media.
Bray notes that each state has its own list of exceptions. The NALP is maintaining a state-by-state guidance of COVID-19 policies on its website.
"I think everyone understands the essential services to be grocery stores, gas stations and things of that nature," he said. "Almost every time we see something like this, it also exempts activities involved in maintaining the safety, sanitation and official operation of residences and essential businesses."
As an advocate of the industry he said the NALP believes that landscaping services are essential and therefore should be included with other essential and life-sustaining jobs.
He cites some examples of provisions enacted to date that would include landscaping services:
Workers such as plumbers, electricians, exterminators, and other service providers who provide services that are necessary to maintaining the safety, sanitation, and essential operation of residences - U.S. Department of Homeland Security & State of California.
Support, such as road and line clearing, to ensure the availability of needed facilities, transportation, energy and communications -- U.S. Department of Homeland Security & State of California.
Administrative Support Services – support services to businesses and dwellings"-State of Pennsylvania
Repair and Maintenance – personal household goods repair and maintenance" -State of Pennsylvania
Landscape and pool care businesses, including residential landscape and pool care services" - City of Miami Dade County
"What's important to take away there is that as the landscape industry we are protectors of public health," Bray said. "We maintain green spaces and property to protect public safety. If you think about tree removal, when you think about using pest control to treat for mosquitoes and ticks. These are things that we believe make us essential, and therefore can continue to work in any sort of situation."
The NALP is working with its members and partners to reach out to the state associations and governors in all 50 states to abide by the federal listing.
To assist in that effort, a letter from NALP chief executive officer Britt Wood was sent out to partner agencies and encouraged to be utilized by members to lobby the state associations and governments for their support.
Wood emphasizes the importance of the landscape industry laying out four essential reasons why he feels landscape services should fall within any description and are "essential" and "life-sustaining.
Landscape professionals support other life sustaining businesses through maintenance of their property and the landscapes around the roads they travel and utilities they need to remain fully operational
Landscape professionals are protectors of public health. Wood states that landscapers perform essential treatments to lawns and green spaces to reduce the transmission of dangerous and deadly diseases through pests like mosquitoes, ticks, and fleas.
Landscape professionals protect property and maintain green spaces that could otherwise jeopardize public safety. The

NALP

executive director states in the letter that unkempt fields and green spaces increase the chance of injuries and crime rates have been shown to increase in areas where they are not maintained. In addition, he said landscape professionals play a critical role in maintenance and removal of trees to reduce hazards and assist in fire abatement.
Landscape professionals do not increase the transmission of COVID-19. Working outside greatly reduces the risk of transmission. Wood notes that within the industry, strong policies are being put in place to maintain social distancing with both clients and within teams that are working in the field.
"We are all in this together, and the landscape industry stands with our public officials to stop the rapid transmission of COVID-19 while also continuing to perform those essential functions that are necessary within our communities throughout the nation," Wood concludes.