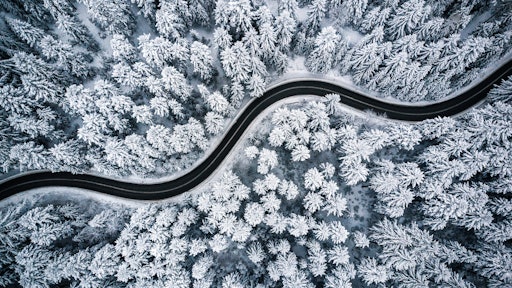 marcin jucha - stock.adobe.com
As we round the corner into fall and head into a new snow season, I'd like to introduce myself and SnowPro Associate Editor Alexis Mizell—two new faces at SnowPro magazine.
For those who don't know me already, my name is Sarah Webb, and I come from a background in B2B publishing, focusing on the green and golf course industries. I have served as the editor of Green Industry Pros and SnowPro since February 2022 and previously worked as the managing editor for the Landscape Management, Golfdom and Athletic Turf brands.
Over the past several months, I've worked to give Green Industry Pros and SnowPro a fresh start by streamlining and labeling sections and covering pressing topics such as de-icing techniques, the latest in plow equipment and, of course, the current state of the snow industry.
Alexis joined the SnowPro team in August and will be responsible for writing, editing, managing the awards programs, overseeing social media, managing the websites and more. Additionally, she will eventually take over management of the SnowPro brand.
Alexis is an awarded U.S. Navy veteran and a communications practitioner with more than six years of experience in media and public relations through copyediting, copywriting, marketing strategy and social media management. She holds a master's degree in communication from Johns Hopkins University and has produced content in many sectors as a freelancer.
Alexis has already started off with flying colors, and I have no doubt she will help propel the Green Industry Pros and SnowPro brands forward. You can connect with her via email at [email protected]
And please also feel free to reach out to me via email at [email protected] or on LinkedIn using the QR code with story ideas, tips, questions and more. I'm looking forward to connecting with you!