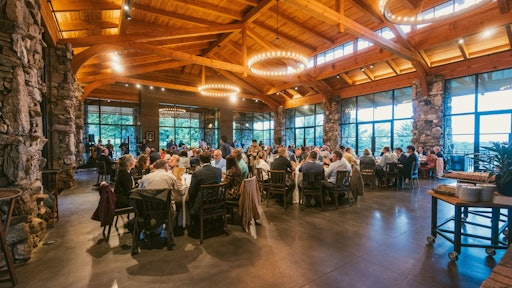 OPEI
The Outdoor Power Equipment Institute hosted its 70th Annual Meeting last week at the Omni Grove Park Inn, Asheville, N.C., and named three new board members and a new board chair.
"This year's event has been a great example of the power of an association. For 70 years, OPEI has given our members a forum to address the challenges and opportunities facing the industry," said Kris Kiser, OPEI president. "This year's Annual Meeting was one of our most successful, and an opportunity to share the positive state of the association and trade show. On the heels of our largest Equip Expo ever, we were able to report the 2023 show is seeing record levels of exhibitor and sponsor support, and looks to be another record-setter for attendance."
The three new board members include:
Klaus Hahn, president North America, Greenworks
Harold Redman, president and CEO, Echo
Nelson Wilner, senior vice president and general manager, Engines, Kawasaki Motors Corp. USA
The association's executive committee for 2023-24 includes:
Chair: Mike Clancy, CEO, Chervon North America
Vice Chair: David Thorne, vice president, Turf & Compact Utility Business Unit, Deere & Co.
Secretary/Treasurer: John Wyatt, senior vice president and president of Outdoor, Stanley Black and Decker
Immediate Past Chair: Brian Melka, group president, Kohler Energy
Equip Exposition Show Chair: Dan Ariens, chairman and CEO, Ariens Co.
The meeting featured a slate of keynotes addressing practical topics of leadership, the economy and business trends, including: Economist Alan Beaulieu, Ford Motor Co. Chief Futurist Sheryl Connelly, and Pulitzer Prize-winning Presidential Historian and Author Jon Meacham. Members also heard updates on OPEI's regulatory engagement, expansions at Equip Exposition, and new programming at the TurfMutt Foundation. OPEI's 2024 Annual Meeting will be held June 24-26 in Ponte Vedra Beach, Florida.