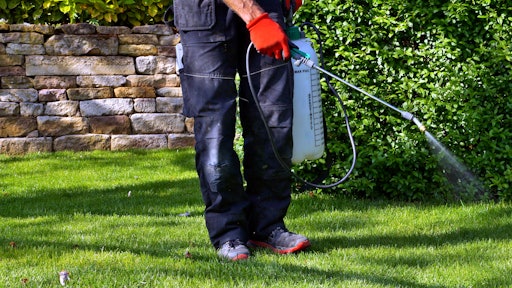 ©ImagESine - stock.adobe.com
Pre-emergent herbicide is an important tool in controlling weeds in landscape beds. Whether it's  weeds or diseases, the goal is really to flatten the curve.
Dr Zac Reicher, Bayer Green Solutions says the safest and most effective way to control weeds is prior to emergence. Depending on location the benefit of a pre-emergent can last up to six months or more.
"Pre-emergent herbicides are always the most effective way to do it, it's the safest over the ornamentals, especially when the ornamentals are dormant," he says. ''If I'm spraying a pre-emergent herbicide or applying a pre-emergent herbicide, I'd usually try to include a non-selective product at the same time just to control anything that has already emerged."
Reicher says that regardless of claims, pre-emergent herbicides just are not very good at affecting even small, emerged crabgrass and annual bluegrass and things like that. In most cases, you almost always must, if you have emerged weeds, have a selective or post emergent herbicide  in the tank.
Controlling emerged weeds and non-dormant ornamentals is difficult and so that's why post weed control is difficult.
"It's just a lack of selectivity and so it makes over the top applications tough, and some herbicides will drift and volatilize onto the ornamentals and neighboring trees or whatever," Reicher says. "If you're going to use a post-weed control it's really best to use targeted applications around the base of the ornamentals using a wick applicator or maybe a non-selective herbicide such as Roundup, Cheetah Pro, or Reward."
 Application of pre-emergent herbicides on a bed can be done in one shot. However, timing is critical. These pre-emergent herbicides do not move in the soil and so you must have good, accurate application. Most pre-emergent herbicides will not control weeds that are emerging from stolons or rhizomes, but it will control almost anything coming from seed.
Reicher says it's important to make sure that the rates that you're using because that way you can maximize control rates. On many of  the pre-emergent products, the rates are flexible on mulched areas or non-living areas. Generally, Reicher says calibration application is critical. "It's important because we're putting out a lot of money in these products and it's important to get the right amount of product down."
Most of annual weeds germinate at one of two times in the year, the summer annuals generally germinate March and April, and then the winter annuals are starting to germinate around late September, depending on location.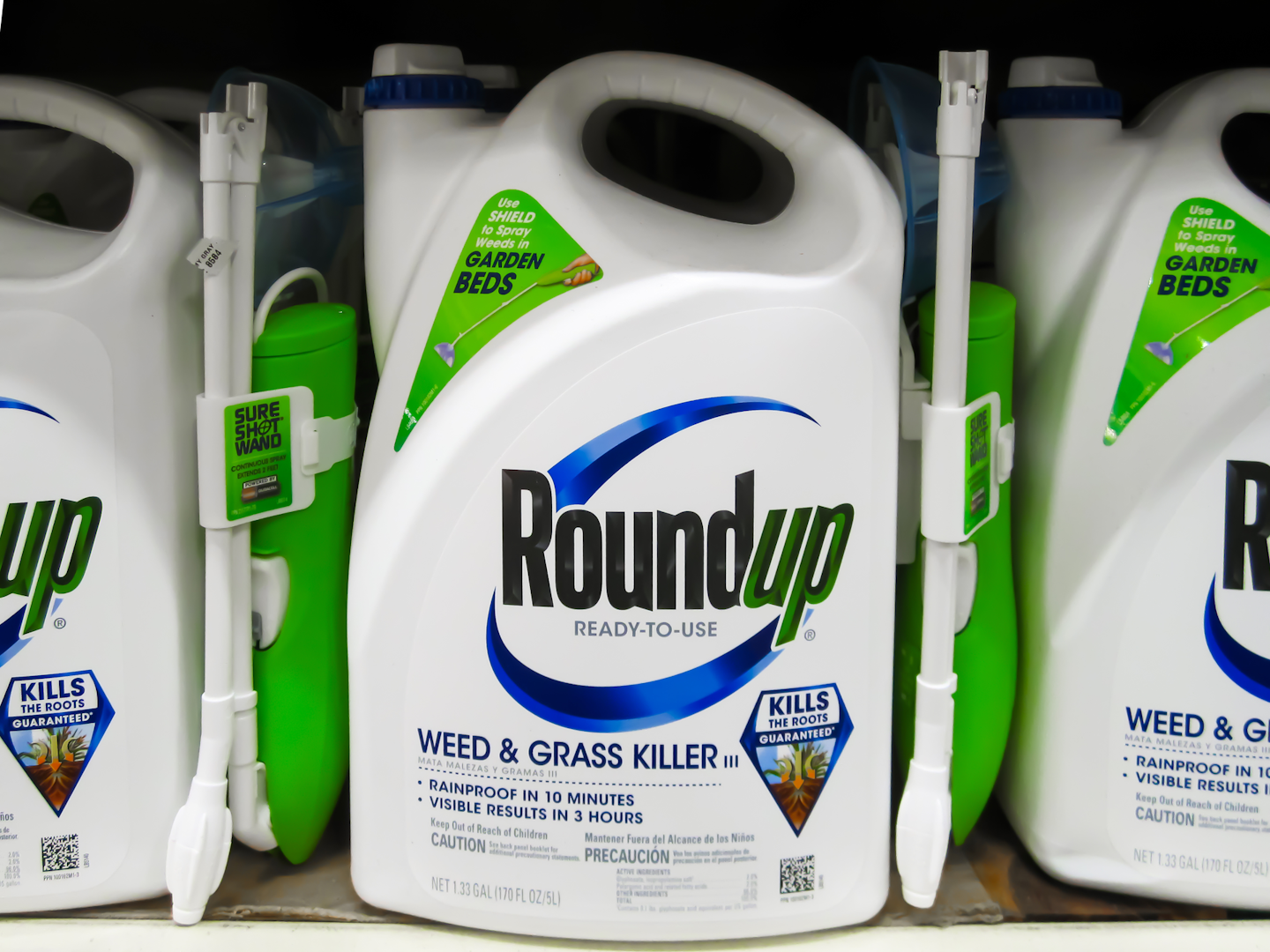 ©Christopher Habermann stock.adobe.com
"If you're going to use a pre-emergent herbicide, you really have to time your application in the fall, or in the spring," Reicher says. "In some cases where you have winter, if it gets really cold, you might be able to get by with a single application either in September or March." Application prior to emergence of the weeds is critical.
"If you're applying any kind of a knockdown be it Cheetah Pro or Roundup or anything like that, always include a pre-emergent herbicide and our choice would be Specticle, since you get such long term control," he says.
Spreading It Out
In terms of granular spreaders, Reicher says the PBI Gordon Spred-Rite is a simple product that is good for narrow, linear areas like beds along houses. He notes that depending in the product, technicians may have to walk slower than they normally would for the proper application rate.
Other spreaders that can be found among lawn care or ornamental operators are the small green handheld whirly-bird spreaders found at Ace or Home Depot.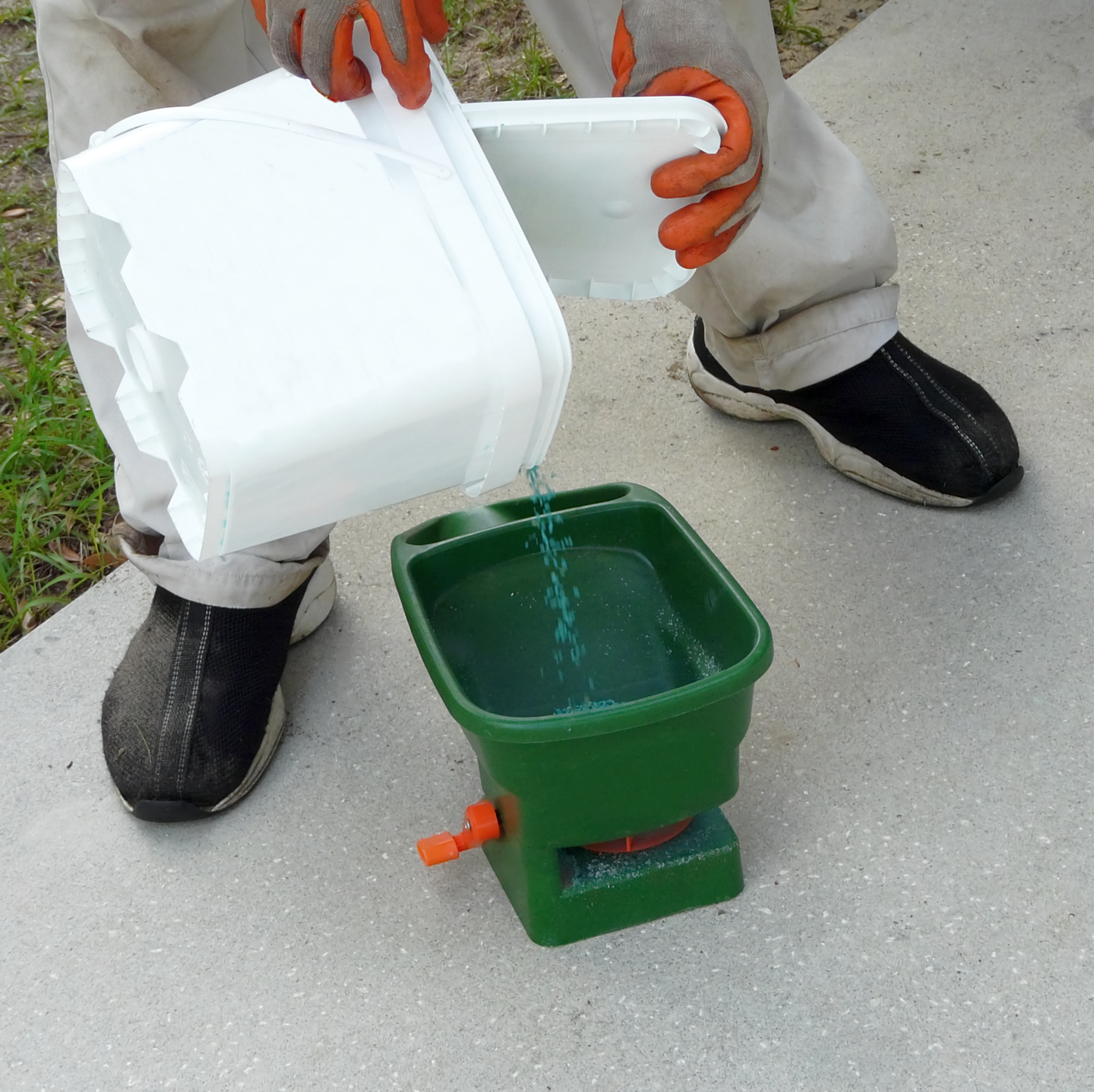 ©romarti - stock.adobe.com
Reicher is staunchly against professionals using such products. "I would not touch these with a 10-foot pole for a professional," he says. "They have no pattern adjustment they have limited accuracy. These are great for homeowners and we can just let the homeowners use those, they are not for the professionals."
He suggests use of the belly grinder spreaders that he says are effective for larger commercial areas. The challenge with such products is that the calibration and application can be impacted by a variety of factors.
"The bottom line is, once you get a calibrated it's critical to keep in your mind as you or your people are out there spreading, if they know roughly what area they're applying to and they can tell how many bags they've put in, they know that they're pretty close to the recommended rate," Reicher says.
Many spreaders have no gauge on how much product is being utilized. Reicher suggests, regardless of brand of spreader or product, weighing out a pound of product and a known coverage area to determine exactly how much product is being used.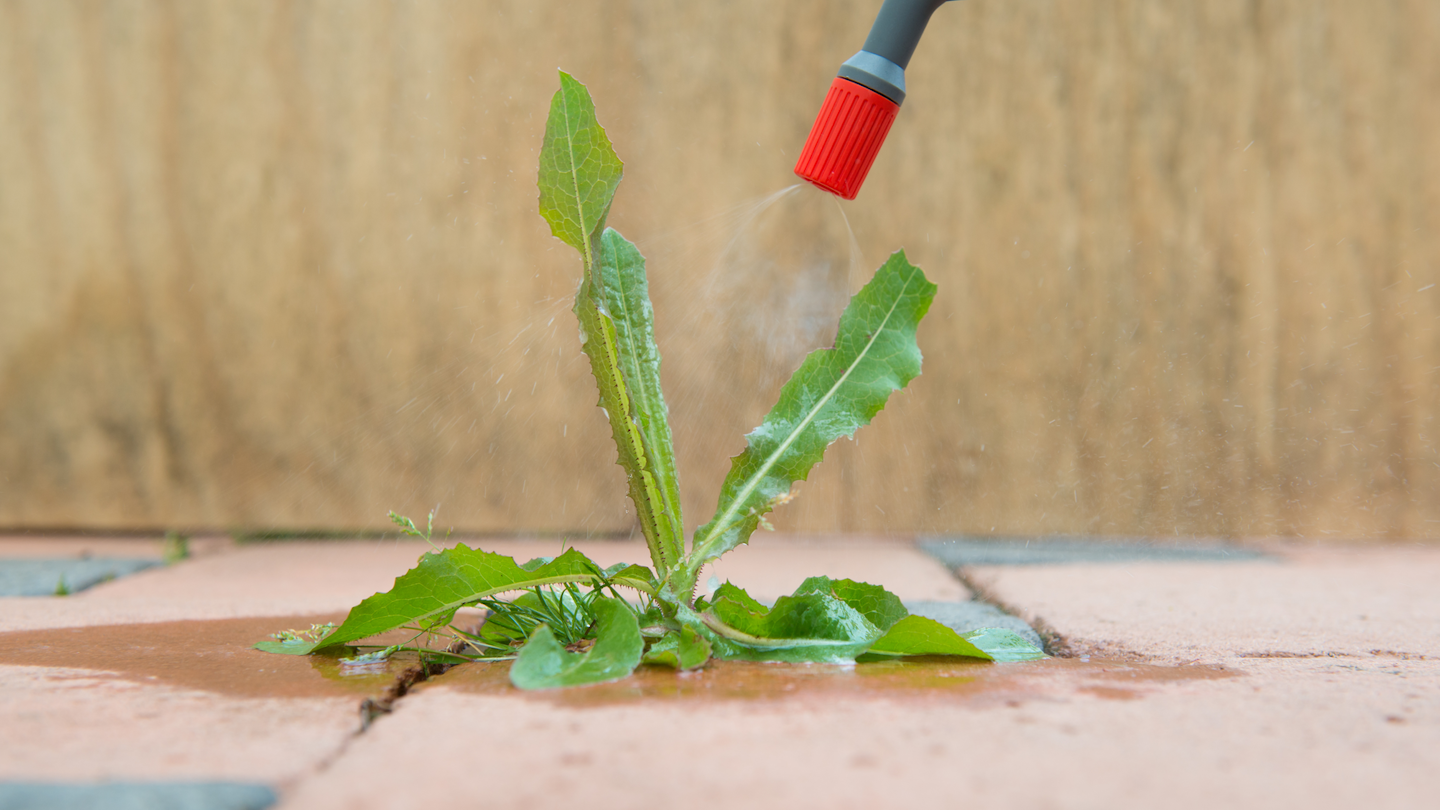 ©bigshotd3 - stock.adobe.com