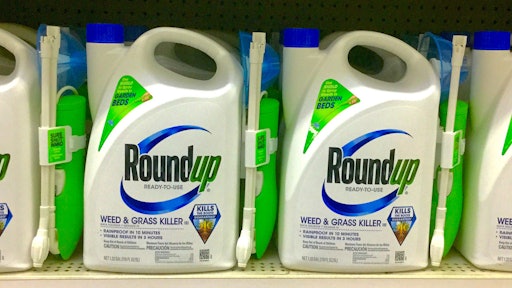 Despite a San Francisco jury's verdict that the cancer racking the body of a Bay Area school groundskeeper was caused by a widely used Monsanto herbicide, there will not be warning labels on the company's Roundup or Ranger Pro weed-killing products any time soon.
That's because a federal judge, in a courtroom just 90 miles away, has prohibited California from requiring the warnings under the state's Proposition 65 law after concluding that a "heavy weight of evidence" showed the herbicide, glyphosate, was safe.
Both the Superior Court jury, in its $289 million verdict, and U.S. District Judge William Shubb of Sacramento, in rulings in February and June, had access to the same conflicting scientific reports. On one side was a 2015 report by the International Agency for Research on Cancer, based on a report from 17 scientists, finding that glyphosate was a probable cause of cancer in humans. On the other were studies by the U.S. Environmental Protection Agency and regulatory bodies in Europe that found that the chemical does not cause cancer.
One difference between the two cases was that the San Francisco trial was about a human being, Dewayne "Lee" Johnson of Vallejo, whose life may have been drastically shortened by his years applying Monsanto's Ranger Pro to weeds and shrubs on the property of the Benicia Unified School District.
To read the full original article, please click here.