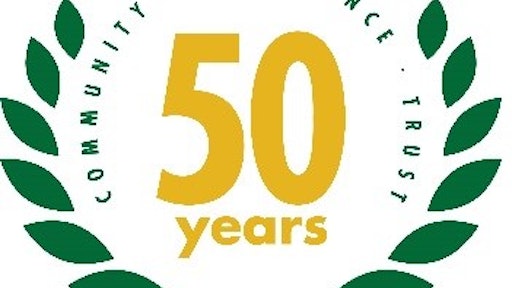 Weed Man, a professional lawn care, weed control and pest management service business inspired by late founder Des Rice and his surviving wife, Brenda – is celebrating 50 years of success in the green industry.
Chief Operating Officer Jennifer Lemcke recently announced the lawn care franchise is fixated on the next major milestone ahead, hitting the $200,000,000 mark, thanks in part to a 9.19 percent system-wide sales jump in 2019.
Once a small Canadian operation that started with nothing more than a $500 loan and a single pick-up truck, this humble-roots company has grown into a successful, 684-unit operation and North America's fastest-growing lawn care franchise. Most recently, Weed Man was featured on Entrepreneur's prestigious 2020 Franchise 500 List in January (No. 102).
"With the merger last year, we were hard at work unifying the best of our U.S. and Canadian operations," said Weed Man COO Jennifer Lemcke. "Bringing together our two franchise systems included aligning resources, streamlining communication and ensuring customized business plans remained at the center of our service offering for franchisees."
Lemcke and team met with Canadian franchisees across the country to introduce them to the tried and true systems and tools used on the U.S. side of things, helping with implementation and getting to know them on a personal level to help grow the sub-franchisor/franchisee relationship. On the U.S. side, sub-franchisors ensured the 548 American territories remained poised for growth and, as a result, ended the year with a revenue total of $129,003,163.
Weed Man's 2019 Annual Conference brought franchisees from both the United States and Canada under one roof, for the first time in many years.
Additional company initiatives that will continue to advance the company's success include the recent addition of Mosquito Control and Perimeter Pest Control, as well as the unveiling of a brand new website.
"We've been leading up to this moment as an organization. From the start, Weed Man has been about making a difference on the lawns and in the lives of our customers," said Lemcke. "We're not just in the lawn care business, we're also in the leaving-a-legacy business. Every franchisee is committed to doing good by their customers and in their communities, and the results are longevity and a prosperous future."
Watch the Weed Man 50th Anniversary Video here.
 As Weed Man reflects on the last 50 years in lawn care, Lemcke will share a couple key takeaways and best practices with other leaders in landscape at the 2020 GROW! Conference. Led by the most successful executives and professionals in the green industry, the GROW! Conference will take place in Charlotte, N.C., February 24-26.