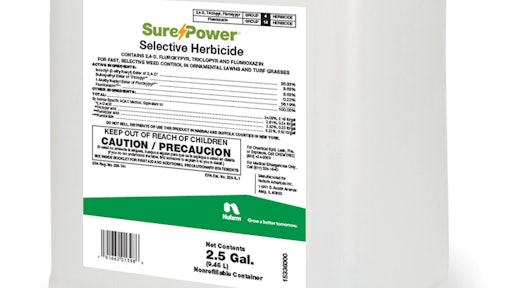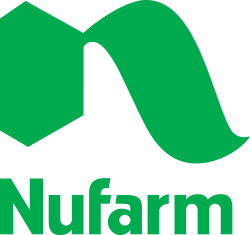 Nufarm Americas recently secured registration in 38 states for its Sure Power selective herbicide, a broadleaf herbicide in terms of its broad spectrum and trial efficacy on tough weeds, such as ground ivy and wild violet. According to the company, Sure Power also delivers:
The ability to help control more than 250 weeds.
Two different modes of action to support resistance management programs.
Availability in all cool-season and transition-zone turf-grass growing regions.
Favorable field trial results with wild violets with 98 percent control that was evident after 39 days, conducted by Aaron Hathaway of the Department of Plant, Soil and Microbial Science, Michigan State University, and broadleaf weed efficacy with noticeable control in three days, as well as 56 days, after treatment, conducted by D. S. Gardner of the Department of Horticulture and Crop Science at The Ohio State University.
Request More Information
Fill out the form below to request more information about
Sure Power Selective Herbicide Now Registered in 38 States