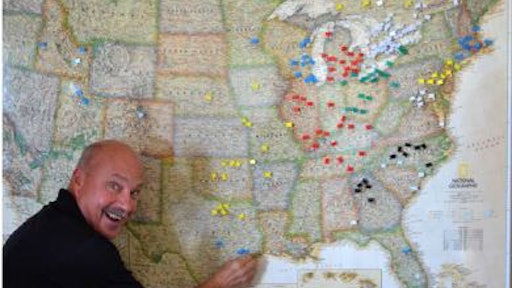 Weed Man has had a stellar year so far, according to its chief operating officer, Jennifer Lemcke. Sales are on track to surpass the $75 million mark, which represents an 18% increase from last year. Sales per location ($621,019) and sales per truck ($185,760) also continue to climb ahead of industry averages. Additionally, Weed Man USA specifically is on pace to shatter its forecast for both territories sold and franchise agreements in 2014—proof of how the company's track record of growth and profit-boosting systems are attracting innovative entrepreneurs from both inside and outside the Green Industry.
Dan Carrothers, a former BASF marketing executive, is one example—and reason—why. He recently signed on as a Weed Man franchisee, opening Weed Man Houston with 22 territories. In fact, the holding company that owns Weed Man has created a joint venture with Carrothers and his company, Turf Operations Houston LLC.
In addition to new franchisees like Carrothers coming into the Weed Man family, Weed Man USA has also seen organic growth from within its existing franchise system. So far this year, 11 existing franchisees have expanded into 35 new territories. Another four new franchisees in 32 territories have come on board as a result of referrals from existing franchisees. Weed Man USA has also added four new franchisees from traditional advertising means including tradeshows, radio and online.
Visit Weed Man to request more information.