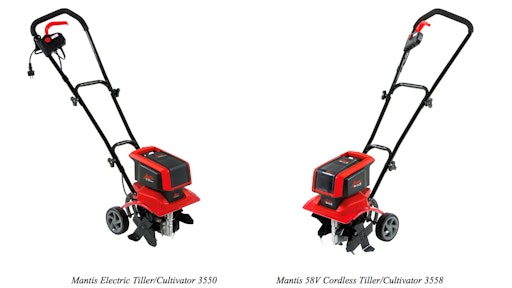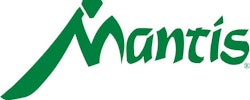 Mantis 3000 Series tillers—which include the 3550 electric tiller/cultivator and the 58-volt 3558 cordless tiller/cultivator—bring enough power to tackle multiple gardening and digging tasks, without gas, fumes or noise. According to the company, these compact, efficient digging machines also come equipped with:
Push-button starting and a two-speed motor that delivers the right power for the job.
A clean and quiet 120-volt electric motor on the Mantis electric tiller, whereas the Mantis cordless tiller features a 58-volt rechargeable lithium-ion battery that delivers up to 30 minutes of full-power performance.
A 12-inch tilling width and 8-inch tilling depth for fast results.
Two speed options, so users can manage the power of the machine to match their job requirements.
16 steel power-trowel tines that can be used to re-establish garden beds, cultivate and power-weed with ease.
Ergonomic loop handles with padded grips and an easy-engage throttle.
A weight of 24 to 26 pounds.
Handles that easily fold down for storage and transport.
No need for refueling and oil changes.
GIE+EXPO Booth #3052 and A7
Request More Information
Fill out the form below to request more information about
Mantis Goes beyond Gas Power and Further beyond Expectations