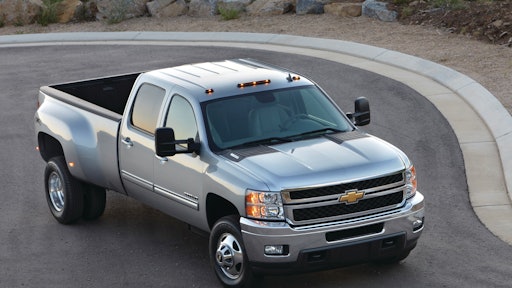 It can be easy to renew your truck insurance without taking a closer look at your policy. But regular policy reviews can help you make sure you have the right insurance for your trucks and your business. Plus, you could save money if you find out that you qualify for additional discounts.
To get started, ask yourself these six questions. They can help you kick off a conversation with your agent or insurance company.
Are all of my employees covered when they drive my trucks, even if they're not listed on my policy?
Ask your insurance company about its policy for covering employees who drive your business vehicles.
Some insurance companies will only cover drivers who are named on the policy. So, if you regularly employ temporary workers, you would need to call your insurer and add them to the policy each time or else they wouldn't be covered in an accident.
While you should always list employees who regularly drive your vehicles, ask your insurance company if it allows permissive use, which means that temporary drivers are covered as long as they have your permission to operate the vehicle.
Can I list a customer on my policy?
Municipalities, corporations and some individuals might ask you to list them on your insurance policy. That way, they're covered in case you cause any damage while plowing on their property. Progressive allows its customers to list as many additional insureds as they need.
Will my policy pay to repair my employees' personal vehicles if they get into an accident while running a business errand?
If you often send employees on business errands in their personal cars or trucks, or use rental vehicles, you should consider adding optional coverages to your policy to protect those vehicles. In many cases, a standard commercial auto insurance policy won't cover damages in case of an accident. Your agent or insurance company can walk you through all of your options.
Should I maintain my policy during the off-season if I'm not using my truck?
When the season's over, consider switching to Comprehensive-only coverage instead of canceling your policy altogether. This coverage protects your vehicles against incidents like vandalism or hail that can happen when they're sitting for long periods during the off-season.
If you do decide to cancel your Liability insurance, check with the Department of Motor Vehicles first. There may be some additional steps you need to take to comply with the insurance laws in your state.
How quickly does my insurance company resolve claims?
Find out how long, on average, it takes your insurer to resolve claims. The faster they take care of your claim, the faster you can get back to work.
Also, ask if your insurance will cover a rental vehicle or provide downtime payments.
That way, if your truck is out of commission, your business will stay profitable.
What can I do to control my insurance expenses?
Your vehicle insurance could be as much as 40% of your total operating budget. You could save big bucks by seeing if you qualify for additional discounts. Progressive offers several, like an experienced business owner discount and a discount if you have a General Liability or Business Owner's Policy. Other ways you can save include increasing your deductibles, paying your premium in full, and more.
Andy Fulford is a product manager for Progressive. Progressive, in business since 1937, offers products and services that simplify buying and using auto insurance and is the #1 truck insurer in the U.S. For more information on Progressive, or to find a local independent agent, go to progressivecommercial.com.