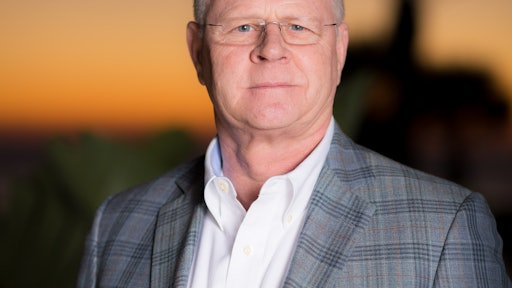 Kris Kiser, president and CEO of the Outdoor Power Equipment Institute (OPEI), discusses the organization's latest initiative, Living Landscapes Matter, which seeks to educate consumers on the many benefits of turfgrass and other plants—while also explaining how they can remain water-conscious and environmentally responsible but still enjoy a usable yard. You can visit opei.org/stewardship for more detailed information on Living Landscapes Matter. Here, Kiser provides a high-level overview of the initiative, along with insights into why this program has become urgently necessary.
Q: It appears as though Living Landscapes Matter is primarily directed toward people in drought-stricken areas like California. But do you feel like the heightened scrutiny of turfgrass and living landscapes is actually becoming a national issue?
We have seen challenges to turfgrass in Idaho, Connecticut, Nevada, Texas and other places. It's spreading across the country. California sets trends for our country in fashion, entertainment and news. What happens in California impacts the rest of the country. Many people are not aware of the benefits a living landscape provides. It's not until they are looking at a yard covered with gravel, mulch, rocks, hard pavers or plastic grass that they begin to realize some of the serious drawbacks a non-living landscape brings.
Q: Drought and watering restrictions have led some consumers to conclude that lawns should be replaced with inanimate things like hardscapes, mulch and artificial grass. Why is that approach potentially dangerous from a purely ecological perspective?
Unlike a lawn, a non-living landscape does not produce oxygen, sequester carbon, or contribute to urban heat dissipation.
One of the challenges that hardscapes present—when installed to completely replace turfgrass in a yard—is that rainwater sheets off those hard surfaces. Instead of rainwater being absorbed into the soil in a traditional lawn and cleansed of impurities, the rainwater collects debris and whatever else it finds on the surface, and rushes to the lowest point it can find. Stormwater runoff is a concern in communities impacted by drought, who need the rain for area water supplies. The end result is dirtier water that consumes more resources to be cleaned, not to mention localized flooding.
People view plastic grass as a water-saver, but forget to realize that it does still consume water. Especially in hot climates, the turf can get so hot that people often will hose it down to cool the surface so it can be walked on by people and pets. They also will use water to clean the surface of dirt or pet waste.
Q: Some legislators, regulators and developers have advocated for a significant reduction in the use of turfgrass in the typical landscape. No more than 40% of the square footage is often thrown around. What kind of economic impact would a law like that have on our industry?
I think the issue should not be how much grass is planted, but what type of grass. We really need to educate home and property owners on how to select turfgrass varieties that are appropriate for where they live. Putting in the right plant for the right place should be the mantra, not randomly selected, one-size-fits-all approaches.
Q: Are you seeing any other motivations that are leading some consumers to shift toward more non-living landscapes? For instance, an increased desire to reduce landscape maintenance needs?
One of my biggest concerns is that the use of drought shaming in California has encouraged a climate of fear. Instead of making the best decisions for their yards and families, I fear that some people are making decisions about their landscapes based on what others think, or even misinformation. There are many more effective options for reducing water usage than turf rebates, such as water-efficiency appliance rebates. We need to make smart decisions based on facts. An independent audit of the Los Angeles turf rebate program found it was the least effective method for saving water, compared to other programs. The audit even labeled the multi-million-dollar turf rebate program a "gimmick."
Q: Regardless of what's behind it, OPEI is helping lead the defense of the living landscape. How can landscape companies and equipment dealers help?
There are many ways you can get involved. Go to opei.org/stewardship for the latest information and resources. We have infographics, fact sheets, blog posts, social media and more that you can repurpose and share on your Facebook page, blog or business website. I think it takes all of us as an industry to reach out and talk about the value of the living landscape so people realize what they might lose if it's gone.