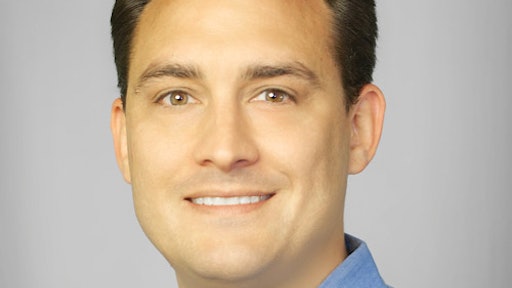 You've heard it from consultants a zillion and one times: "You can't sell on price, you have to sell your value." There is a lot of truth to that. But it's also true that a prospective new customer won't come to know and appreciate your value until they become a customer. In a competitive business like lawn maintenance or lawn care, offering some kind of financial incentive—in a smart way that also helps to begin fostering loyalty—can be very effective.
Jonathan Pototschnik, a landscape contractor and small business expert, agrees with other experts who say that if you are selling to consumers who predominantly price-shop, your customers will eventually price-shop you. In other words, no real customer loyalty is in play. However, Pototschnik adds that only 5-10% of a given market is really in the price-shopping game. The overwhelming majority of the market is buying on price because that's the only criteria sellers are giving them to compare.
Lawn care companies have to assist new customers in evaluating their options. Tell them what to look for in service providers. In some instances, a prospective customer has been burned by another contractor in the past. In these instances, the prospect does have something he or she is looking for in a new contractor. Find out—and then point out how you can exceed their expectations.
Even when serving affluent markets, though, price will often come into play. For instance, if you're competing against another company that also is professional and well-branded, provides great service, and has a great reputation and online reviews, the customer is naturally going to look at price when making his or her final buying decision. A creative, meaningful sales promotion can prove effective.
Commercial vs. Residential. When it comes to pricing and promotions, it's important to remember that the type of client you're going after makes a big difference. Pototschnik explains, "Let's say you're a company that provides lawn maintenance, lawn care and installation services to residential clients. The strategy we'd like to use is to lead with maintenance. It's a relatively uncomplicated service that most of the market seems to understand pretty well. It's relatively easy to sell. I like this service to be priced at about 75-85% of market price. I don't want to be the highest priced, but I don't want to be among the lowest either.
"From there you can build a back end into your business," Pototschnik continues. "I'm talking about things like lighting, mulch, fertilization and weed control, grub control and year-long ant treatments. On these types of services, you can now price a little bit higher than 75-85% of market rate. It's harder for the customer to price these types of services, as opposed to lawn mowing where every little contractor is leaving a door-hanger with his price. I'm not talking about being unethical or gouging the customer on your back-end services. I'm just talking about pricing a little bit higher to help support the high level of service and quality you're aiming to provide."
It's somewhat different for commercial. Here you're likely pricing all of your services upfront. This makes it very difficult to build your back end. You can do it to some degree on change orders and add-ons throughout the year, but not nearly as easily as in residential. "This is one reason why there are smaller margins, generally speaking, in the commercial market," Pototschnik points out. "A sales promotion is not likely to be very effective for a prospective commercial client. Rather, you simply need to bid competitively and then give the client confidence that you can deliver on your promise."
Jonathan Pototschnik is the co-founder of Service Autopilot Academy, the leading business coaching and training program for lawn care entrepreneurs looking to multiply their profits and build the business they dream of—without wasting time doing the wrong things. Find out more at www.serviceautopilot.academy.
Companies in this article