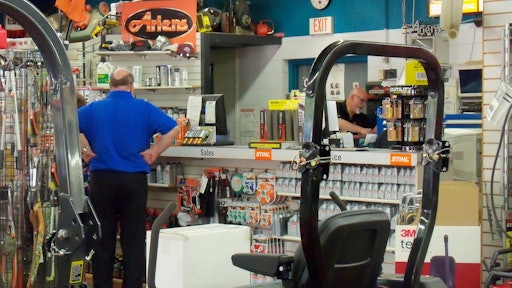 Original Equipment Manufacturers (OEMs) that rely on independent dealers as their sole point of trade are often challenged to have a true understanding of the ultimate end-user universe. This is mostly caused by a lack of data collection at the point of sale at the dealer, who then would provide access for the manufacturer. Absent of this, manufacturers are flying blind on having a deeper understanding of who and where their top customer and prospect segments are.
This data gap can have wide and varied implications to improving efficiency and effectiveness across sales, marketing, product and finance teams. Contemporary OEMs strive to have a much broader view of their entire eco-system, which is to say from manufacturing plant, to distributor, to territory managers, to dealers, to the local marketplace.
The business benefits of getting this full spectrum include:
Reducing market waste and redirecting media dollars wisely across national, regional and local buys
Improve customer loyalty and profit by understanding purchase trends
Decrease inventory lag time and increase product replenishment with smarter inventory management by dealer and customer need
Predict greater growth opportunities by customer segments (i.e. high-value customers vs. low-value customers)
Accelerate product sales with the right product portfolio for each local dealer
Make poor-performing dealers act like high-performing dealers.
Here are few suggestions to help you on your journey.
Idea 1 – Properly analyze registration data
OEMs can incent their distributors and dealers to collect product registration and warranty data. Additionally, while most OEMs do have product registration data, few take advantage of turning it into actionable insight.
To properly know exactly what your customer base is compared to the marketplace opportunity, a manufacturer must hygiene and normalize product-centric counts into customer counts. For example, if one person registers four different products, this single customer is often counted as four unique customers. When that happens, you are overstating your market penetration but understating the lifetime value of your current customer base.
When these counts are analyzed correctly, dealers can be convinced that a given OEM's brand drives foot traffic to their stores, resulting in repeat business.
Additionally, equipment manufacturers that also build engines—such as Briggs & Stratton, Honda, Kawasaki and Kubota—can leverage their OEM partners' data to help understand what products are best to build based on customer types in a particular region.
Idea 2 – Create customer segments
After hygiening the data, a manufacturer's next natural step is to bundle like-minded end-users into segments. These segments should go beyond the typical "buyer by profession or type" (e.g. farmers, landscapers, homeowners). By adding more context to the analysis, the OEM can know and understand a customer's value to itself and its dealers.
While those commonly used buyer types often make customers look the same on the surface, customers within each type could represent very different segments. For example, while it may seem like all landscapers are landscapers, small or large, what you may discover is that one group may have the proclivity to buy certain types of product from certain dealers at different times of year. You may also find that emerging landscapers may be brand loyal to your competition for certain product lines and accessories, or that companies or even homeowners with certain key attributes such as equity levels are ideal targets.
Idea 3 – Action to realize the growth opportunity
With precision comes increased profits. Having the customer purchase data, or even the ship-to-dealer data, will make it easier for an OEM to predict the next end-user purchase. Some organizations call this propensity modeling.
It is a complex process for an OEM to get answers to these fundamental outdoor power equipment sales and marketing questions, such as:
What should be my best product portfolio mix by territory, dealer and customer target?
Can I upsell more products or aftermarket parts/service at the right time?
When should I be communicating my next marketing message in order to become more relevant in the buyer's journey?
Can I increase my product replenishment?
Do I have nuances in seasonal booking seasons?
At Black Ink Technologies, we help manufacturers gain more visibility into the entire supply chain—from manufacturing plant, to distributor, to territory managers, to dealers, to the local marketplace. Even if you have decent tools internally such as business intelligence, CRM systems or statistical modeling, we at Black Ink take it to the next level because our models and data are specific to the manufacturing and power equipment marketplace. This helps improve customer acquisition and customer relationship management—and that helps both the OEM, their distributors and the dealer.
Jeff Winsper offers more than 20 years of leadership experience in sales and marketing. He is the president and founder of Black Ink Technologies. Black Ink is an advanced, analytics SaaS platform made especially for the power equipment industry, independent dealers and their OEM/distributor supply chain. Stihl USA is a customer of Black Ink and an example of a 10-year relationship in which Black Ink helps them sell more product through the existing dealer network, identify new dealers to cultivate and develop, improve co-op marketing, and enrich dealers' local ability to service their customer base. Email Jeff at [email protected] and connect with him on LinkedIn.