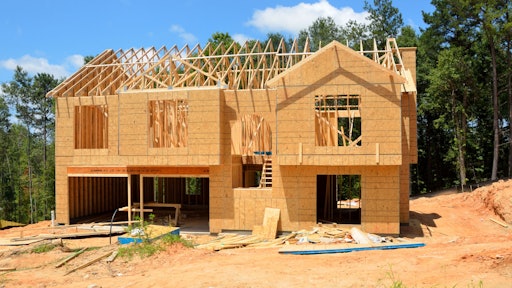 The housing market is hot, and business is looking good for 2018 and beyond. But with the ever-looming labor shortage, is this a good omen for the landscaping industry or a worsening predicament? In fact, many companies say they passed up available work last year due to a lack of labor.
The Department of Labor announced that U.S. employers already filed more visa applications for H-2B foreign guest workers than are available for the entire year. According to an article entitled "Guest-Worker Crisis Worries Landscaping Industry," Congress did not reinstate an immigration law provision in 2016. "The result was a significant reduction in the number of foreign temporary workers who are granted H-2B visas. Previously, workers who earlier received a visa, which allows them to work up to 10 months per year in the United States, could return to their employers without coming under the annual limit."
The failure to renew this provision diminished the number of H-2B workers from approximately 350,000 to this year's cap of 66,000, the article further reveals. And the green industry must compete for their share of H-2B workers with other industries. While Americans are divided on their opinions about H-2B, many landscaping companies are already feeling the effects of the more restrictive legislation.
For the landscaping companies that have enough employees to go around—or are lucky enough to find adequate labor—the market is especially promising, though. According to "Growing Markets: A Look at Trends in the Landscaping Industry," a report from research firm IBISWorld, a strong remodeling trend to boost home resale values is propping up the demand for landscaping design, so much so that landscape design businesses raised prices at an estimated annualized rate of 2.0 percent from to 2014 to 2017. The research firm predicts prices to rise at the same rate from 2017 to 2020, and also predicts landscape maintenance prices to grow 1.4 percent from 2017 to 2020, up from 1.2 percent from 2014 to 2017.
Kris Kiser, president and CEO of the Outdoor Power Equipment Institute, echoes these good tidings, "So much of the industry is housing-driven and mortgage rates are still at historic lows. Unemployment is low. The market is strong. Looking at 2018, we project continued strong growth."
Landscaping has had many ups and downs over the years, and the green industry always finds a way to get over the obstacles presented it. As I write this, innovations that are directly addressing the most pressing issues of the green industry today—squeezing as much productivity as possible out of equipment and a dwindling employee pool—are happening. One way or another, the industry will adapt to satisfy landscaping demand. Will 2018's booming market be a good omen or worsening predicament for you and your company?