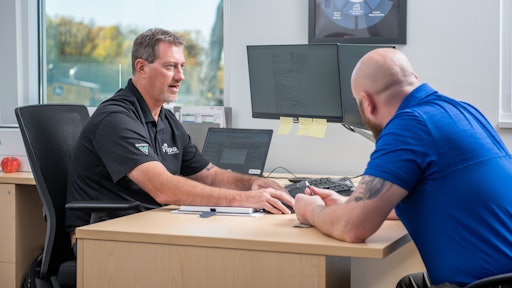 RDO Equipment Co
Originally published by forconstructionpros.com, the scenarios discussed here also are relevant to the landscaping industry.
Take a moment to remember where you were in March of 2020 when the pandemic took hold in the U.S. I vividly remember arriving at CONEXPO in Las Vegas, well aware of COVID-19, but not yet recognizing the magnitude of its impact. Just days later, I left CONEXPO with a very different feeling and outlook for the weeks, months and year ahead.
Even halfway through the year, it seemed safe to say that 2021 will be remembered as another unique year. Perhaps not as profound as the pandemic, this year is already one marked by challenges even industry veterans have never seen, myself included.
While tough times make it easy to look through the lens of pessimism, remember this – with challenge comes opportunity. Here are three primary ways 2021 has tested the construction industry and what we can do about it.
1. New Equipment Availability
There is perhaps no hotter topic right now than new equipment availability – actually, the lack thereof. The combination of supply chain disruptions, labor challenges, high steel prices, electronic component shortages, high demand and a slow rebound from 2020 are all contributing to it being extremely tough to get new machines.
Gone are the days when you could go to an equipment dealership and buy a machine off the lot. Inventory is low while wait times are at historic highs. According to the article "Manufacturers Report Longest Supplier Lead Time Since 1987" (https://bit.ly/3rGpGnS), lead times are the highest they have been in nearly 35 years.
The Opportunity:
This current equipment availability scenario certainly is a problem, but it is a great opportunity for companies to strengthen relationships with equipment dealer partners.
The Action:
Look down the road and decide what machines must be added to your fleet
Research various options in case the first choice is not a possibility
Have discussions with trusted salespeople
Open the lines of communication to give them the green light to make recommendations early
2. Used Equipment Availability
Not surprisingly given the market demand, the availability challenges have trickled down into the used equipment market, too. When it comes to dealer used equipment fleets, RDO and other dealers I have spoken to are light on used machines for sale. Auctions are also seeing low numbers of machines.
All signs are pointing to it being another hot year for used equipment, a trend that is already on pace, according to Ritchie Bros. Asset Solutions' Market Trends Report for July. Looking at calendar Q2 2021, Ritchie Bros. is showing prices for large earthmoving equipment up 8% year over year in the U.S., with medium earthmoving equipment up 25%.
The Opportunity:
While this is a challenge for buyers in the market for pre-owned machines, the opportunity here really is for sellers. For those looking to move used machines, it is a seller's market.
The Action:
To ensure you get the maximum value from used machines, read my article from April that shares several tips and best practices when selling used equipment.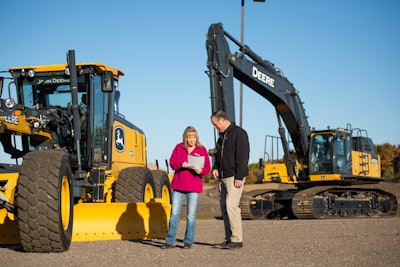 The key tip is to find out what equipment is worth and there are a few ways to do that:
Review recent auction results
Have machines inspected by a reputable used equipment professional
Assess value both with or without repair investments
Hire an appraiser to find out orderly liquidation value.
3. Labor Availability
The labor shortage is very real and, if you can believe it, there are even more challenges companies are now facing when looking to hire and retain talent.
Several industries are now finding it extremely difficult to hire and retain talent; hospitality and service are two in particular. This is further pressing on construction companies and equipment dealers. We are no longer just competing against the perceptions of the industry; companies are now competing against employers across multiple industries that are more aggressively than ever trying to hire from the same pool.
The Opportunity:
Our industry continues to work toward a solution to this challenge. The Associated Equipment Distributors (AED) is one of the larger dealer organizations with an active focus on workforce development. My colleague, Marshall Anderson, who has worked in the industry with RDO for 20 years, is an AED board member and passionate about this topic. I asked him for his thoughts on the biggest opportunity to attract and retain workers. Without hesitation, Marshall said, "Tell our story."
That is a statement I agree with 100%. We as a united team in the construction industry have an opportunity to showcase the industry and appeal to jobseekers in new ways. One of the "benefits" to us that came out of the pandemic was construction being classified as an essential business. The layoffs, furloughs and other tough realities other industries faced did not hit the industry as hard. In fact, many companies found themselves busier than ever and workers secure in their jobs.
Furthermore, Marshall noted that many people do not truly realize all the opportunities that exist in the industry.
"If you want to work with your hands, we have something for you. Want to manage a team? You can do that. No interest in working in an office? No problem," he stated. "Getting into the industry opens so many doors and opportunities for different careers. Dealers, contractors, everyone allied to this industry needs to make sure jobseekers know all that."
The Action:
While hiring new people is always the first thought when we talk about the labor shortage, it is equally important to keep great team members. You first step is to retain.
People are the most valuable assets in a company
Acknowledge the value of people
Take good care of people
The second step is to attract. Do your part to tell the story of the good pay, job security and wide variety of careers that come with this industry.
Shout it from the rooftops
Share on company social media channels
Get out to career fairs
Always be showcasing the industry
3 Takeaways for 2021
There are three key things to know in 2021 and to take away as we start looking at 2022:
Know what equipment you need and what your options are if the first choice isn't available
Know what your equipment is worth
Know what people are worth
Keep these three areas top of mind and be proactive to overcome the unexpected challenges 2021 threw our way.