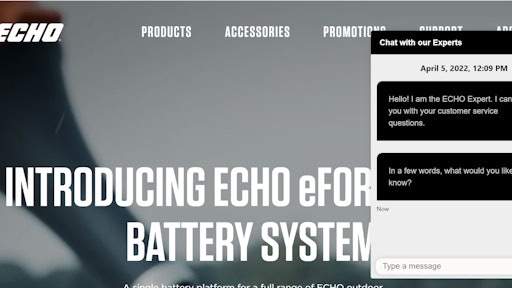 ECHO
ECHO Incorporated announced the launch of its new website at www.ECHO-USA.com. The new site provides information about ECHO products and features a streamlined design, improved navigation and functionality and a live customer service chat.
"Not only is innovation important with all our products, but our public face as well," Wayne Thomsen, VP of Marketing and Product Management, ECHO says. "We're thrilled to launch this new website, as the user experience is superior, allowing visitors to find what they need when they need it."
From ECHO:
The new site offers...
• Easy Navigation
• Live Customer Support Chat
• Mobile Optimization
The new website will be updated on a regular basis with new products, media stories, dealer promotions, corporate milestones, industry news and more.