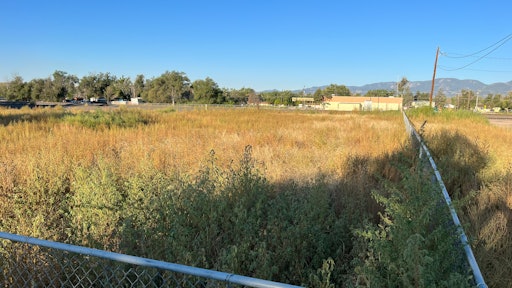 ManageMowed
It all started with a phone call from the ManageMowed corporate office to the Pikes Peak, Colo., Habitat for Humanity chapter. ManageMowed wanted to offer its services to the organization, free of charge.
Habitat for Humanity is a nonprofit organization that helps families build and improve places to call home—a cause ManageMowed could help with in terms of the landscaping for those properties.
From there, Kirk Kucin, owner of ManageMowed in Colorado Springs, Colo., met with the Habitat for Humanity team representative to walk through two undeveloped properties in southern Colorado Springs that Habitat for Humanity had slated for future home builds.
"Walking through the properties, Eric Wells, the superintendent, told me what they wanted to have done in a perfect world," Kucin says. "They had a large growth of weeds and native grasses that the city was complaining about. We told him it was definitely something we could take care of so that it wouldn't be an eyesore until the time that they could build on the property. Any costs associated would be a donation from our company."
Kucin says challenges included not knowing the full scope of the properties upfront due to the tall overgrowth and debris.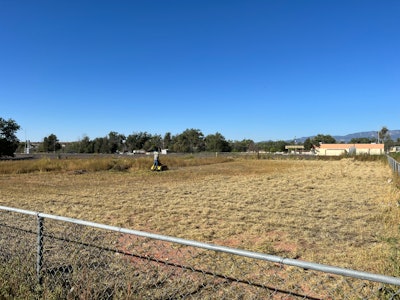 "In some places, the grasses were 2 feet tall, so it was difficult to see what was below the grass at the dirt level," Kucin says. "There was some trash and miscellaneous debris that we had to be aware of, and we collected and disposed of it upon completion of clearing the property."
To complete the job, three crew members cleared the properties over one day, using string trimmers and blowers, and mowed the properties so they'd be looking pristine when it came time to build on them.
"When our guys spend that time doing the work, they also feel appreciated for taking time to do something for the community," Kucin says.
Looking ahead, Kucin says ManageMowed is eager to take part in similar cleanup or land-clearing opportunities presented by Habitat for Humanity.
"An emerging brand, we strive to get our name out in the community as much as possible, especially through giving back to other local organizations. Habitat for Humanity has always been both a reputable and recognizable organization, and its mission to help build or improve a place our residents can call home was a great fit with our business model," Kucin says. "It allowed us to give back to our community, and for the family that we'll never know, it will mean a lot, so it's a good thing to do."
For other companies looking to take part in volunteer opportunities, Kucin says it's as simple as reaching out to their local organization.
Through a quick conversation, you will be able to determine if the opportunity is a mutual fit," Kucin says. "There is more need for volunteers than many people realize, and giving back can be as simple as a three-hour cleanup."