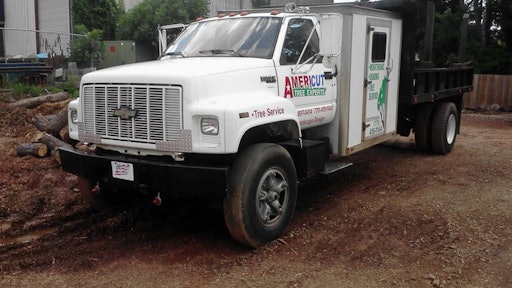 Photo from facebook.com/americut
As an owner/operator, think about all of the hats you have to wear and administrative tasks you need to complete over the course of each day. From marketing and sales to personnel and accounting, a lot of these tasks aren't exactly fun, but they are necessary. Furthermore, a lot of them can prove to be rather time-consuming ... but do they have to be?
Flavio Curi, the owner of Americut Landscaping & Tree Experts in Cumming, GA, has found out that invoicing customers sure doesn't. Curi has begun using Invoice2go, a mobile invoicing app that allows tradesmen such as landscape contractors to create on-the-go, custom invoices to send instantly to customers.
In the past, Curi relied on mailing paper invoices to customers. "After realizing I needed a better invoicing method, I simply searched 'invoicing' in the app store," Curi tells. "After seeing a free trial offer, I decided to try Invoice2go and was immediately hooked. I liked that all of its features were very easy to use and I liked the way it looked and its user interface. I can easily insert my logo, and create the same setup on all my devices whether I am sending an invoice from my iPhone, iPad or computer."
Once the free trial period ended, Curi immediately upgraded to the app's paid Enterprise Plan, which runs him around $13 per month. From an ROI standpoint, it's a no-brainer.
"Invoice2go is very easy to use and as simple as it gets, which is important to me because I don't have time to learn a complicated accounting system," Curi says. "Because it's so easy, I'm able to handle all of the accounting and invoicing tasks on my own. This way I can keep my staff focused on more important jobs."
The fact that the app is mobile is also very important to Curi. "It keeps me organized as I go," he says. "So even for more complicated landscape projects, I have all of the information I need to provide an estimate and/or invoice on the spot. Getting my invoices out immediately means my services are still top of mind when customers receive them—which has been helpful in getting paid quicker."
Also, for keeping track of things like materials, which need to be accurately job-costed and billed to the client, Curi uses the app's Receipts2go feature, which tracks expenses by saving electronic copies of receipts.
Visit Invoice2go for more information.