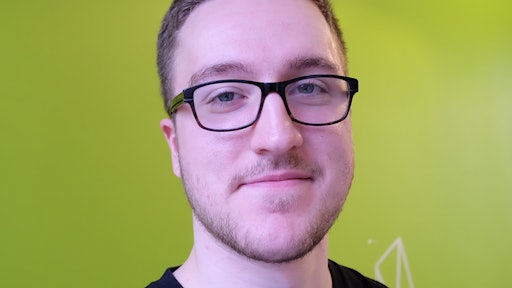 Mobile marketing is not just beneficial for certain business owners; it's an invaluable tool in our modern business world and definitely one that every business can benefit from—especially landscapers. Let's take a closer look at the benefit of mobile marketing for landscapers.
Landscaping business owners are constantly looking for ways they can improve their visibility, attract new customers and build their reputation. This is exactly where a solid marketing strategy comes in.
One of the most important questions to ask yourself is whether your website is your Number 1 sales and marketing tool for your landscaping business. People are searching for the services you offer and you don't want to lose out on an opportunity to gain new customers. That is one reason why mobile marketing for landscapers is so essential.
Why Mobile Marketing Is So Important
Traditional advertising is not only expensive, but it's also not as easy to measure effectively. Internet marketing is replacing many of these channels and offering businesses a chance to be seen by a larger audience. People go online to search for the information they want, so it's important for you to ensure that your business is visible and in front of your target audience.
With the global mobile Internet expected to grow almost sevenfold by 2021, it's definitely a marketing platform that landscapers do not want to overlook. Mobile Internet traffic accounts for more than 50 percent of total global online traffic—an impressive statistic.
Keep in mind that about 92 percent of people who search for a product or service with their mobile phones make a related purchase. Moreover, it's important to know that more than 50 percent of mobile users say they wouldn't recommend a business with a poorly designed mobile website.
Here are a few other interesting aspects of mobile marketing that landscapers need to know:
1. Mobile Users Are Rapidly Increasing Worldwide
Statista estimates that, as of 2017, there were more than 3.5 billion mobile users. Europe and the Americas have the highest rate of mobile broadband subscription penetration, around 76 and 78 percent, respectively. The global average in 2016 stood at 50 percent.
2. Mobile Users Spend Almost 70 Percent of Their Social Media Time on Mobile Devices
Mobile users spend as much as 70 percent of their social media time on their mobile devices, according to comScore. This shouldn't come as a big surprise, as most people are quick to jump on a social media platform when they want to check in on a friend, see what's happening around them, or quickly share something interesting with family and friends.
3. Mobile Devices Are Going to Drive 80 Percent of Global Internet Usage
Data from Zenith suggests that mobile devices are going to account for about 80 percent of global Internet usage in the near future. This percentage increased significantly from 40 percent back in 2012 to 68 percent in 2016 and is estimated to reach 80 percent in 2018.
4. 50 Percent of the Time Mobile Users Spend on Digital Media Is on Mobile Apps
According to a comScore study, 50 percent of digital time spent comes from mobile, with desktops and tablets following behind. This shows that desktop computers, as well as tablet devices, still play a very important role in Internet traffic, but mobile devices are fast becoming the platform of choice.
5. Almost 50 Percent of Online Searches Come from Mobile Users
It is estimated that almost 50 percent of online searches come from mobile users, making mobile a dominant platform for search traffic. Almost 48 percent of users employ a smartphone to start searching for products and services with a search engine.
6. 70 Percent of Consumers Between the Ages of 18 and 39 Use Mobile Devices to Research Products
Aumcore states that around 70 percent of people between the ages of 18 and 39 use their mobile device to do a product search before they buy. This shows just how big the potential target market for a landscaping business can be.
7. 60 Percent of Advertising Is Going to Be Mobile
According to Zenith, mobile advertising expenditures are going to increase to around $134 billion in 2018, which is more than the total spend on magazine, newspaper, outdoor and cinema advertising put together.
What does it mean for your landscaping business?
When you make the Internet your main platform for advertising, your landscaping business is going to be able to attract potential clients more than ever before. You are making information available to them wherever they are, and they can easily view your company and services online when they are looking for a landscaper in a specific area.
Mobile marketing focuses on putting your landscaping business in front of the right customers by using a combination of digital marketing services. These services can include social media, pay-per-click ads, your company's website, business reviews, listings and more—all optimized for mobile users.
With around 88 percent of consumers who search for a type of local business calling or visiting that business within 24 hours, it's a marketing tool that is perfect for service-based businesses such as landscapers. That's why your website should be one of your strongest marketing tools.
Mobile marketing is ideal for landscaping businesses that want to grow their online presence and put their products in front of target customers. With the rapid growth in technology and the shift to mobile usage, mobile marketing can no longer be ignored. ❯