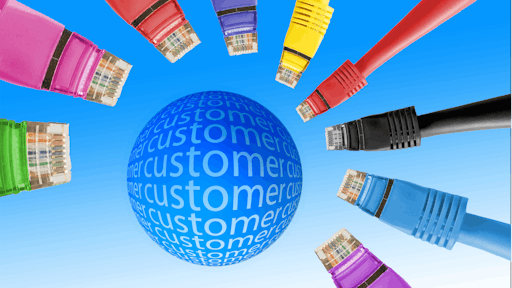 Pixabay
Relationships are everything. As I travel across the U.S., dealers tell me they see the value of strong relationships. In short, those relationships can lead to job opportunities, business partnerships and—even better—loyal customers.
The fact is that we work in a people business. What's more is we work in a people business where big decisions and big bucks are often in play. And folks look to dealers for guidance and reassurance. They want to know their dealer is knowledgeable and trustworthy, and has their best interests at heart.
During my tenure with KIOTI Tractor—first as a dealer and now as the company's dealer development manager—I've had the opportunity to hear from dealers on how they build relationships with customers, including what works and what doesn't. As I help them build and expand their businesses, I'm always sure to share five key tips on building lasting customer relationships. They're simple, but a meaningful effort that always pays off in the long run.
1. Community Comes First, Sales Second
While the bottom line is certainly important, don't let it be your sole focus. Think bigger. Understand that there's so much more to what we do than just a quick sale.
You located your dealership where you did for a reason. Maybe you lived in that community your whole life. Maybe you're starting fresh. It might be somewhere in between. No matter the case, immerse yourself in your community.
Don't hide in the dealership. Get out and engage. Attend city and county functions, go to all types of community gatherings, and volunteer the use of your equipment at big events like festivals and fairs. Get involved with local charities and philanthropies. The key is to show you're supportive and genuinely invested in the local community.
And, from a business standpoint, it doesn't hurt to be visible in the community, whether it's your personal involvement, product donation or advertising for your business. Look for thoughtful ways to insert your dealership into the fabric of the community—with a booth at a festival, a sponsorship of a local sports team or on a billboard next to the local park.
2. Treat the Customer Like a Friend
Future (or lifelong) customers arrive at your dealership. What now? Treat them like friends and not only as a sale. Ask questions that allow you to get to know them and let them ask some back.
Here are a few other things I've found particularly helpful to start building customer trust:
Focus on their needs instead of on what you want to sell. Make it evident you have their best interests in mind. Ask questions about their land and anticipated equipment needs to get a better understanding of what they're looking for.
Know that sometimes what they're looking for is not actually what is best suited for their needs. Hear them out, and thoughtfully walk through the benefits and functionality of each product.
Make them comfortable by talking about what is important to them. This could be family, kids, the weather, sports or community issues.
Provide a test drive if possible at your dealership. Allow them to let loose and get a feel for the equipment. If acceptable, you might even let them test drive the equipment on their own property.
Either way, be mindful of customers' comfort levels and then address the relationship appropriately. Build a friendship and the trust follows.
3. Share your Passion, but Know the Facts
There's a reason you do what you do. You love equipment. Your passion is tied to working the land. You dig dirt. Your customer wants to share that passion with you. Tell them why you do what you do and how you got your start. The more people feel your passion, the more they may gravitate toward it.
Once you connect with them over your shared passion, folks also want to know that you are knowledgeable about the products you offer. Walk through each product, and highlight the functions and benefits. Draw on earlier conversations about customers' wants, needs and desires to inform this discussion. Oftentimes people want to understand how one brand compares to another and which one may better suit their needs.
Don't forget to provide all the nitty-gritty details—like lift capacities, weights and even warranties. In addition to sharing details on the products, make sure they know all your dealership has to offer—expertise, service capabilities, product offerings and more. Being upfront with everything allows the customer to feel supported and confident in their decision.
4. Go the Extra Mile
In any strong relationship, a willingness to go the extra mile for one another shows how much you care. The same is true here. Go out of your way to give additional help so your customers feel confident in their decision to work with you and are pleased with the ultimate purchase. It's a big decision.
How can you do that? Offer a personal visit while they're still in the decision phase. Help them think through the ways they may use the product, how often they may need maintenance assistance and more. Connect them to another customer who purchased similar equipment to aid in the decision-making process and then get out of the way. Sometimes your customers are your best salespeople.
And remember these big decisions are often not a one-person job; they're a family decision. Your customer's spouse may have a different idea in mind on the price point, or another operator who may also use the equipment may have thoughts on comfort and maintenance. Involve everyone and ask questions about what each person's priorities are. Then support them as they choose the equipment that suits everyone's needs.
5. Don't Drop Customers after the Sale
Probably one of the most important things you can do to gain trust and secure a lasting relationship with new customers is simple, but often overlooked. Follow up and do it often:
Give them a call (not an email) in the weeks following the purchase to check in and make sure the equipment's working properly. If not, send someone out to them.
Set a maintenance schedule for each new customer.
Track that schedule, and proactively touch base in the days prior to needed oil changes, regular tune-ups and winterization.
Celebrate alongside them. Send a birthday or anniversary card. It's the little things that make a big difference.
Make sure the trust and relationship carry through into the parts and service department. You invested time into the relationship, so make sure your dealership colleagues continue to do the same.
Everyone has their own way of building relationships and that's a good thing. As a dealer, what's important is that you're prioritizing the relationship with your customer over the sale. Trust matters. Let's keep it that way.