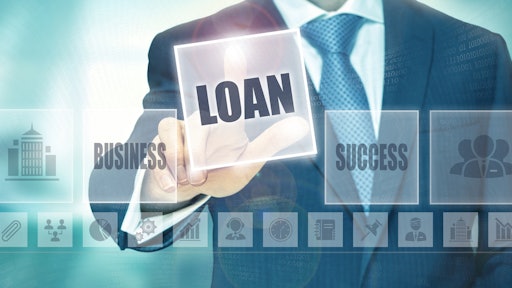 ©duncanandison stock.adobe.com
Nationwide and in almost every industry, home improvement contractors, including landscapers, occasionally take a "cash only" approach, scoping out projects based on how much cash each client seems to be able to pay for a service. While a "cash-only" philosophy may appear to make sense from a financial perspective, contractors miss the immediate and long-term opportunities of adding financing to their sales strategy.
In fact, the home improvement industry is significantly behind almost any other industry in using payment options. Only about 25% of all home improvement projects are financed, compared to about 55% for used cars, furniture, jewelry, appliances and others. Why don't these contractors, including landscape professionals, offer payment options? Surveys show the following reasons: customers don't ask for it, there's no incentive to offer it, it's only worth offering as a way to save a sale, and more.
Let's dispel some myths around offering payment options to your customers.
MYTH: "CASH CUSTOMERS" PAY WITH CASH
TRUTH: Many customers who say they're paying cash have just obtained financing some other way (credit card, home equity line of credit).
When you offer payment options, it ties the job to your business. And a strong set of loan choices help the customer realize their money's real power, allowing them to get the landscaping project of their dreams. When customers realize they can start the landscaping project today, their decision gets easier. Offering payment options maximizes the chance the customer will say "yes."
You can close more sales by providing payment options. The best lending partners will offer quick and easy customer approval and upfront funding options, getting your client into the design and installation queue right away, making for a happy customer. Don't let them become "the one that got away."
MYTH: CUSTOMERS WILL BUY THE SAME SIZE JOB IF THEY FINANCE IT
TRUTH: Customers typically will spend more on a job if they get a loan.
In fact, on average, homeowners will increase the project by 43.8% when offered a choice of payment options including a same-as-cash loan. When introducing flexible payment options, homeowners realize they not only have a way to pay for a landscaping project, but they also now may have the funds to upgrade it, plant more mature trees, improve the quality of the deck, sod instead of seed, translating to either more or larger contracts for your business. Offering quality home improvement loans lets you take cost off the table and focus on value, so you can bring your creative vision to life and make happier customers.
MYTH: YOU CAN TELL FROM THE HOUSE AND CARS OUT FRONT WHETHER THE CUSTOMER WILL WANT TO FINANCE
TRUTH: You can't assume. You should offer payment options every time.
The key to boosting your business is offering an unbeatable choice of payment options to every customer, and then letting them choose what's best for them. Offer options every time and to every customer, because you can't assume you know everything about the homeowner. Making assumptions based on factors such as age, the cars they drive, or house size doesn't tell their complete financial story. A young couple with a better-than-average house and two expensive cars may be mortgaged to the max, whereas a similar family in a modest home and older cars may have more financial power than you realize.
Every customer is unique, so it's good to make choices available to them. By offering multiple loan types/terms, you give the customer the convenience and flexibility to choose how they want to pay. Providing financing flexibility means your customer is more likely to be happy and will sign up right away.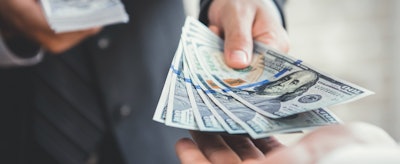 MYTH: SAME-AS-CASH LOANS ARE ONLY GOOD FOR SMALL PURCHASES LIKE APPLIANCES
TRUTH: Your customers can leverage same-as-cash loans for more purchasing power on big-ticket projects.
Many people take advantage of a same-as-cash loan for larger home improvement purchases. Your lending partner should offer a mix of loan types, including a strong same-as-cash product with no interest and no payments required if the loan is paid off within the same-as-cash period. They should also provide several low monthly payment options. These loans may include a combination of interest rates and different lengths of time for the loan.
Good lending partners understand that a same-as-cash loan is very attractive in the home improvement market, because many customers count on getting a large tax refund or a bonus that will help them quickly pay off the same-as-cash option and get the landscaping project they want now. Other customers may want to take advantage of the promotional period to keep their cash for another six to 12 months.
Offering same-as-cash loans opens up the possibilities of what they can do with their money. In many ways, that makes it better than cash itself — because it creates choice.
MYTH: OFFERING FINANCING IS BAD FOR YOUR BOTTOM LINE
TRUTH: It's affordable to offer payment options, and the boost in business more than makes up for it.
Instead of relying on the customer to go to a bank or somewhere else to get a loan, you can offer the payment options through a preferred lending partner. While there are usually fees associated with providing the loans (just as there are with credit card merchant fees), experts recommend you build 50% of the loan fees into every project, so it averages out across those customers who choose to get a loan and those who don't (about half of those offered a loan will finance). That keeps your prices competitive, shows the value of what you can offer customers, and protects your margins. Your customers will appreciate being able to get quickly and easily approved for a loan in a seamless process that makes your sales cycle faster.
In addition, most lending partners have programs to provide you with cash flow — some will even pay you upfront or pay you regularly as the project is worked on and completed.
MYTH: IT'S TOO HARD FOR A LANDSCAPE CONTRACTOR TO QUALIFY FOR A LOAN PROGRAM
TRUTH: Manufacturer or trade organizations partner with banks to offer programs you can qualify for.
Rather than trying to do it on your own, you can find a great loan program available through one of your suppliers. These programs use the negotiating power of a larger organization to make it easier for you to get enrolled in a great program, complete with pre-produced marketing materials and best practices orientation. These manufacturer's financing programs go out of their way to bring you an awesome tool, with rates and features that you might not be able to get on your own. It's worth investigating these programs to help grow your business.
CONCLUSION
Establishing a relationship with a solid lender, either directly or through a group program, makes good business sense for any landscaping company, because offering payment options is proven to help grow your business. As mentioned earlier, offering a choice of payment options can smooth out the process for your customers to say "yes." Contractors who provide payment options increase their close rates, grow project size, and generally see a 30% increase in overall business.
Most of the myths regarding offering payment options are just that, myths. A good lending partner will educate you in the best practices and options, so you can use financing to accelerate your business, bring in more leads, grow average project size and boost your close rate.