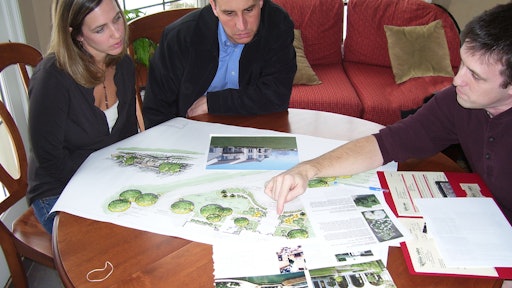 The first three months of 2012 showed progress for the landscape architecture profession compared to the previous quarter in the areas of hiring, billable hours and new business inquiries, according to the Business Quarterly survey conducted by the American Society of Landscape Architects (ASLA). Some year-to-year data also support the improving trend.
Quarter to quarter, Q1-2012 saw 71.3% of firms reporting stable or improved billable hours, and 76.2% reported stable or improved inquiries for new work.
Year to year, more than three-quarters of respondents indicated stable or positive Q1-2012 growth in new business inquiries down half a percent from a year ago. They also reported returned growth in billable hours (71.3%), an increase from the 67.9% reported in the first quarter of last year.
Employment, too, thawed, with 28.2% indicating plans to hire compared to 24.7% in the previous quarter. This performance, however, is marginally weaker than the 32.5% recorded in first quarter 2011.
"The economic environment continues to challenge the profession, but the trends are headed in the right direction once more," says Nancy Somerville, Hon. ASLA and executive vice president and CEO of ASLA. "It's slow, but it's positive."