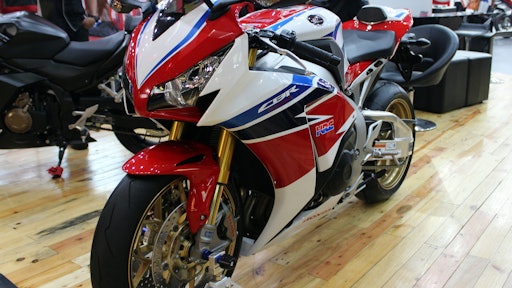 Honda clearly realizes the importance of protecting a hard-earned reputation, especially when it comes to high-speed lawn mowers.
Four years ago, the Japanese motor giant impressed both gearheads and gardeners when it dropped a 109-HP Honda VTR motorcycle engine into a lawn mower, strapped Top Gear magazine writer Piers Ward into the driver's seat and sent it hurtling along a racetrack. The Mean Mower, as Honda called it, achieved an average speed of 116.57 MPH, which is, like, really fast for a grass trimmer.
The insane effort earned Honda a place in the record books, but sometime later, a team from Norway snatched the record away from it with an even meaner mowing machine using a V8 out of a Corvette. Placing it in a modified Viking T5 mower, the team hit an astonishing 133.57 MPH.
Honda is having none of it and is about to strike back with a mean mower even meaner than its original Mean Mower. 
To read the full original article, please click here.