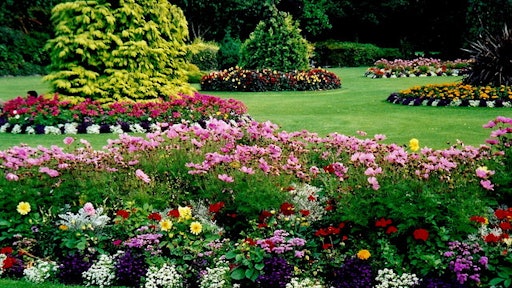 Environmental Enhancements, Inc. (EEI) has joined the LandOpt Contractor Network, becoming a Powered by LandOpt landscape contractor in the DC metro area market.
Founded in 2001, Environmental Enhancements, Inc. is a full-service landscaping company providing a range of environmentally-friendly landscaping services to commercial property managers and homeowners in the northern Virginia area. Their portfolio of services include: maintenance, design and install, irrigation, snow removal, organic lawn care, pest control, back flow prevention, sprinkler systems install and lighting. EEI's mission is to create value for every customer, with complete customer satisfaction a continual priority.
According to EEI owner Fred Peratt, "Being in the LandOpt Network will assist Environmental Enhancements with building a solid foundation for consistency in training, growth, accountability, and profit." Peratt shares that he and his team hope their partnership with LandOpt will take the company to the next level. "Our primary focus over the next five years is to grow recurring maintenance revenue with geographic density." He is hopeful the systems and tools introduced by LandOpt will help decrease direct and overhead costs and provide growth opportunities for team members. Additionally, he hopes the peer network keeps him personally accountable. "It will help me envision where the company needs to go."
Success Coach Mark Borrasso is excited about what Environmental Enhancements can bring to the LandOpt Network. "EEI is already an established company offering a wide range of services. Fred brings a wealth of knowledge via his current role as Advisory Council Chair for the National Association of Landscape Professionals." He is privileged to work alongside EEI's talented team as they grow the business.