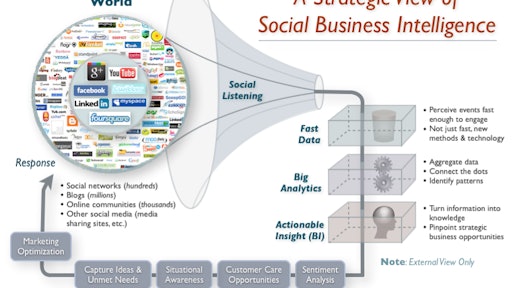 Black Ink Technologies, a SaaS-based customer and sales intelligence analytics platform for the consumer durable goods industry, announced a new enhancement to its CRM product, EyeOn Demand: Customer.

"Reinforcing our position that many 'out of the box' generic CRM (Customer Relationship Management) or SFA (Salesforce Automation) tools are vanilla and require a lot of time and money to customize. Black Ink's approach is to add very relevant value immediately. EyeOn Demand: Customer now has added another important actionable analytic to score all the B2B customers, so it is faster, easier and more profitable for sales people to target its high-valued customers," states Jeff Winsper, President of Black Ink Technologies.

Each business has unique buying cycles and business-to-business customer types. The Account Value Score provides a rank-order score for each buyer, tailored for its users. This allows greater focus on sales people's time to quickly search, find and connect to commercial accounts, such as landscapers on the road.

There are seven variables to provide the score, ranging from 0-100—100 being the highest valued customer. The approach to using multiple variables such as classic RFM (recency, frequency, monetary value) and other buyer behavior attributes is common in mature consumer durable goods industries. What is not common is applications within the Power Equipment industry, leading to smarter and faster ways to sell more product and parts.

EyeOn Demand: Customer is ideal for progressive-thinking independent dealers, distributors and OEMs chartered to engage directly with commercial accounts.