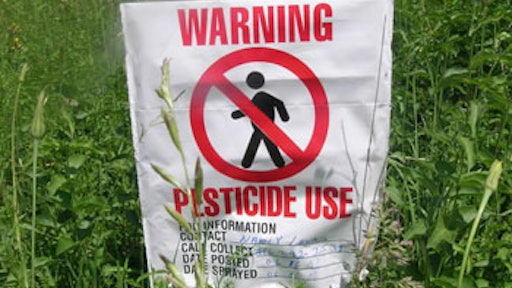 Local restrictions and rules on pesticide use—including several in Marin County, California—are at risk of being thrown out by the 2018 Farm Bill being reviewed by Congress, according to an environmental nonprofit organization.
Melanie Benesh, the legislative attorney for the nonprofit research and advocacy organization Environmental Working Group, said the House version of the Farm Bill would not only prohibit local government agencies from adopting their own pesticide use and sales restrictions, but also preempt any existing pesticide use policies. The group identified six local pesticide policies that would be affected if the changes are signed into law.
While there is some debate and uncertainty among local government officials about how extensively the Farm Bill would affect their policies, Benesh said the larger issue is local agencies would lose the discretion on how to best protect their residents, especially children, from the harmful effects of pesticides.
"It's really taking the power away from your local lawmakers to say, 'We don't want this used on our parks or don't want this sprayed on public government property,'" Benesh said.
To read the full original article, please click here.