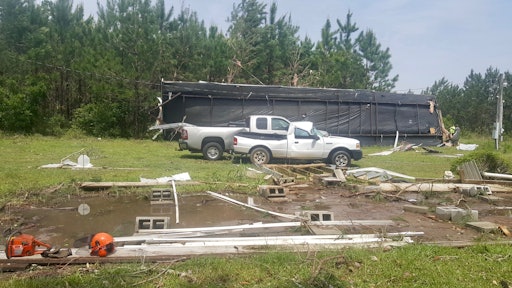 Rotary Corporation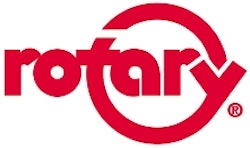 Recent tornadoes in and around Odom, GA, less than 50 miles from Rotary Corporation's world headquarters, brought about a team effort to help residents cleanup the devastation and move forward.
Rotary volunteers along with members of Glennville United Methodist Church and the United Methodist Committee on Relief (UMCOR) worked for several days to clear and remove debris.
Rotary's Copperhead Chain Saw Team included employees Daniel and David Smith, both members of Glennville UMC. The Rotary crew provided manpower, equipment and company donated saw chain, bars, fuel and protective gear. Rotary also assisted with the storm cleanup in Donalsonville, GA in the aftermath of Hurricane Michael.
Here is a collection of photographs of the cleanup efforts.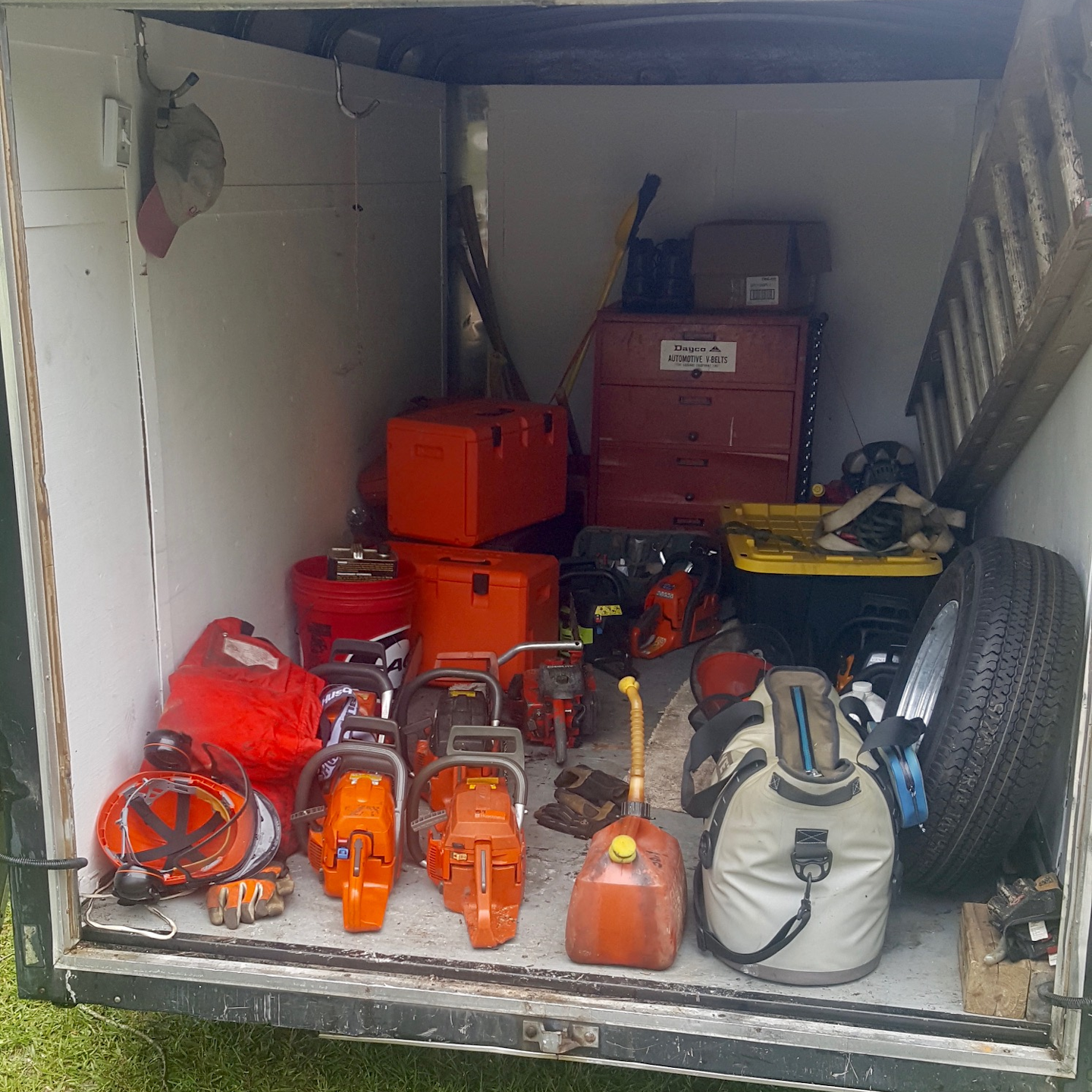 Saws and gear were provided by Rotary Corp. while UMCOR scheduled and coordinated the cleanup project. According to David Smith, Rotary's Copperhead Chain Saw Team worked on seven different sites during the two-day "mini mission" trip. With the aid of other volunteers, Smith estimated the Rotary team performed approximately $10,000 of work at no cost to residents. "We were able to help folks during a special time of need. This is what it's all about," said Smith. "And UMCOR did a fantastic job, as always, overseeing everything."Rotary Corp.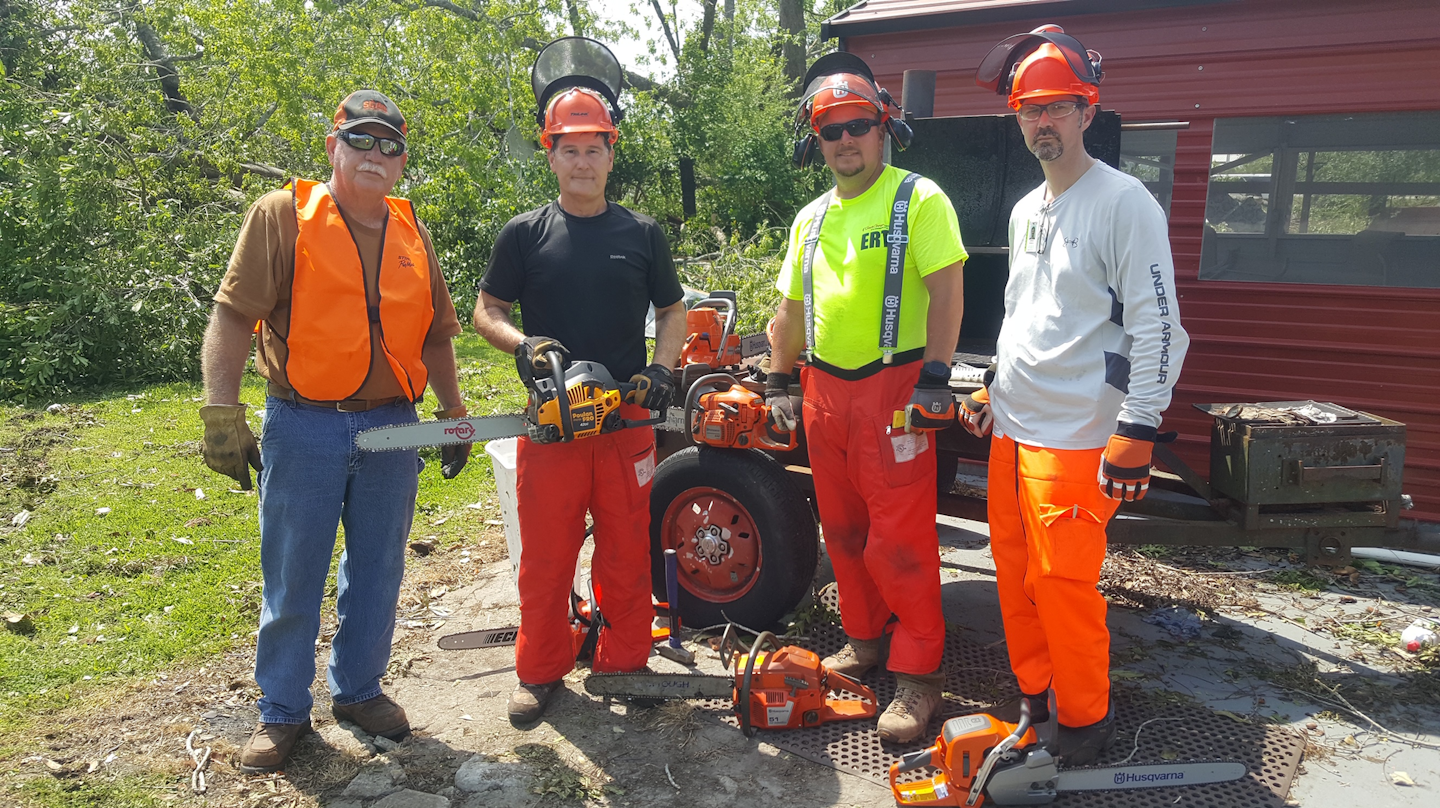 Some members of the Rotary Copperhead Chain Saw Team including James Tucker who is shown on the left. Tucker is a retired outdoor power equipment dealer from Fitzgerald, GA and a longtime Rotary customer. "James sharpened, tuned and repaired saws throughout the day to keep the team up and running. He was a tremendous asset," noted Smith whose brother Daniel (far right) was a skid steer operator.Rotary Corp.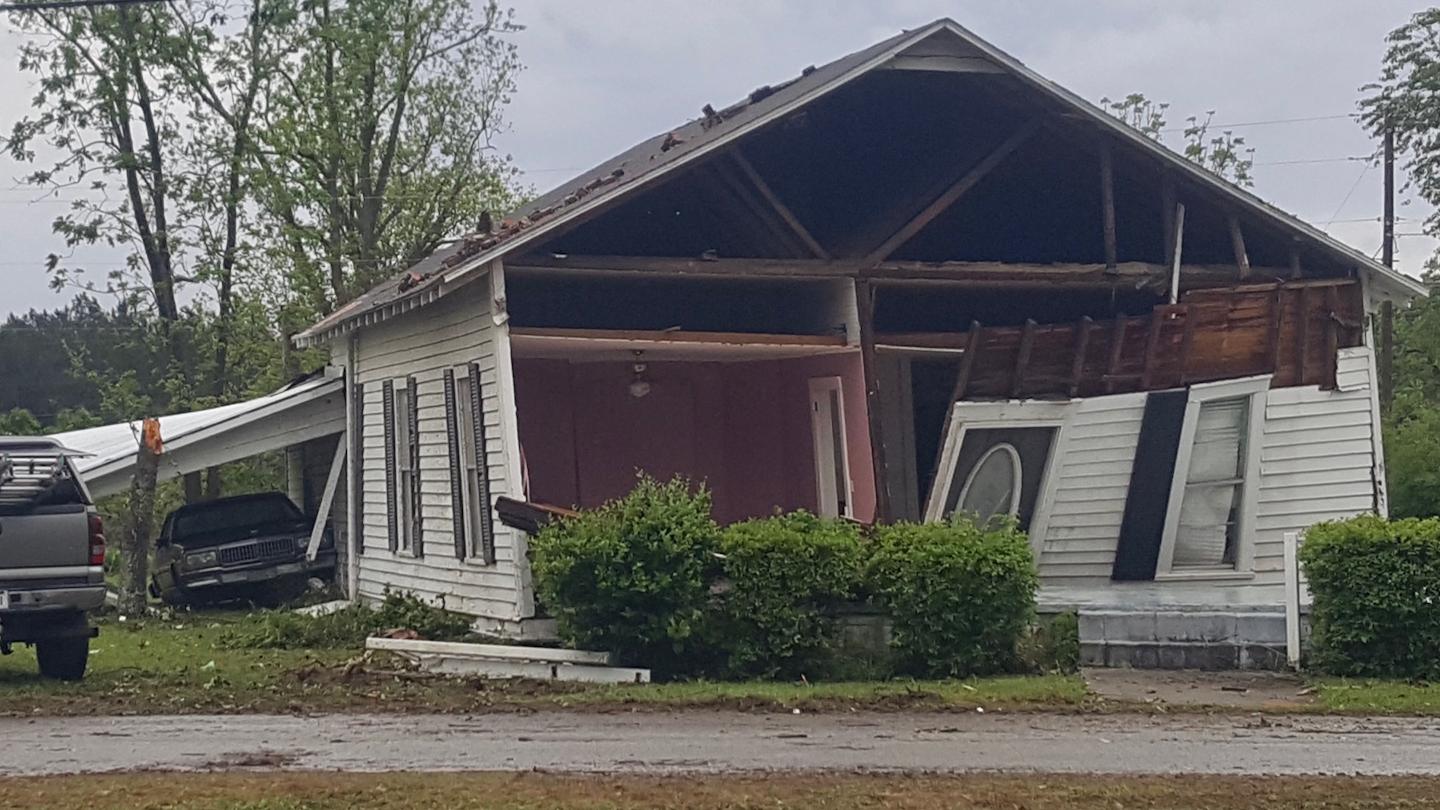 Several large pecan trees were cut and removed from the area. This family's home was blown off its foundation and will require extensive work to become livable again.Rotary Corp.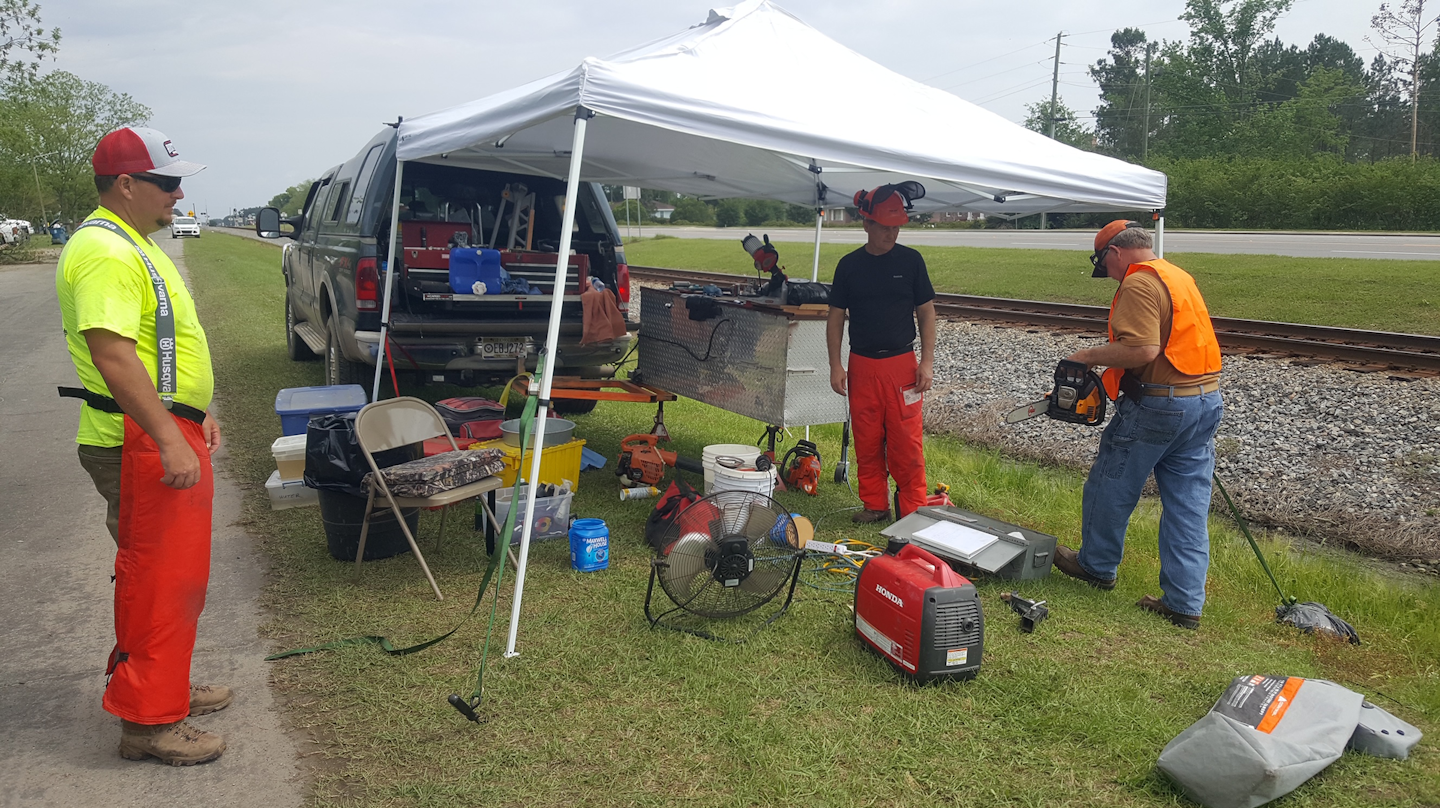 A "mini saw shop" was setup underneath this tent for maintenance and repairs. Altogether, five volunteers worked on the Rotary team during the two-day cleanup.Rotary Corp.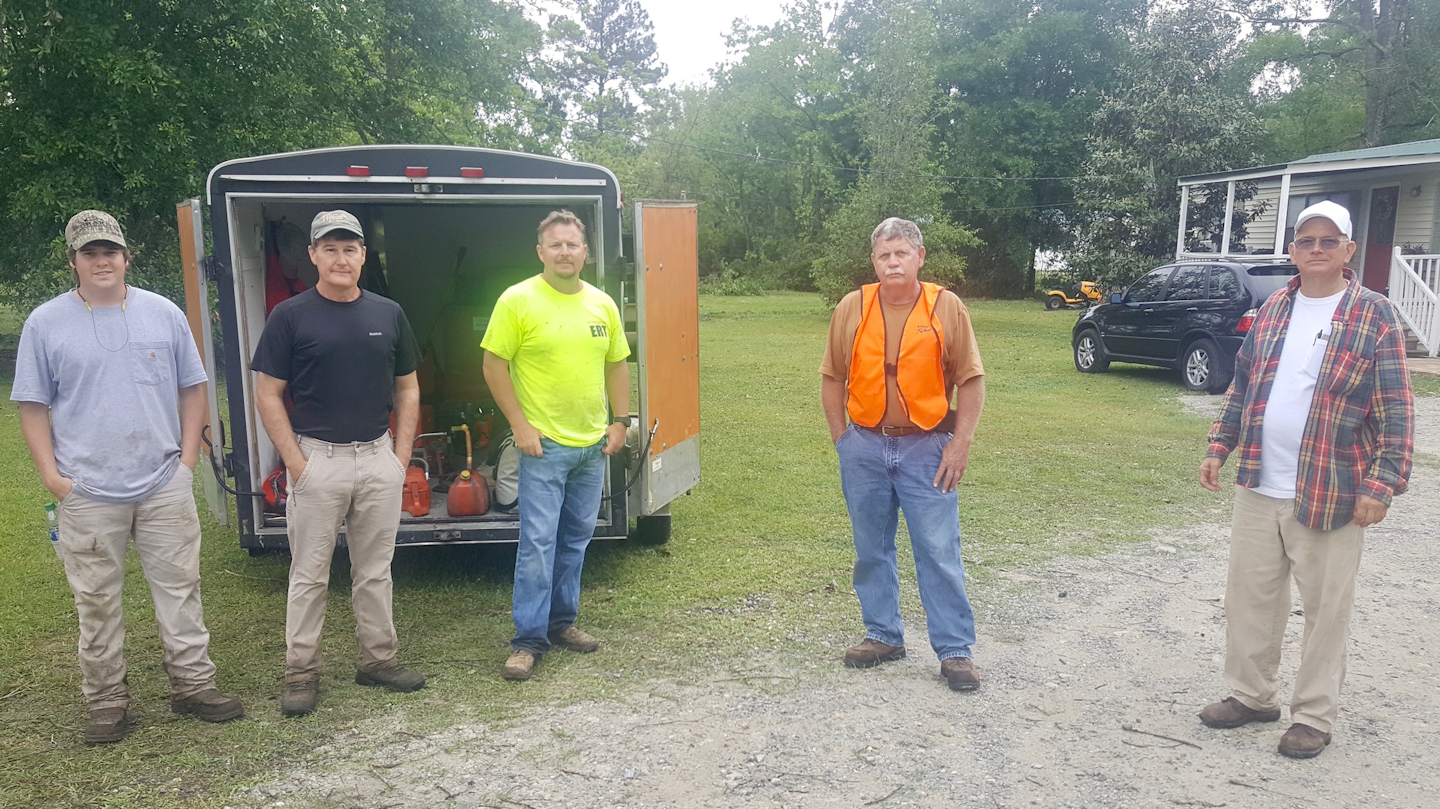 Members of the Rotary Copperhead Chain Saw Team.Rotary Corp.

Daniel Smith operating his skid steer to help with debris removal. "Many people came together to help others - folks they did not even know. It was a special show of love for families who have lost so much," David Smith concluded.Rotary Corp.