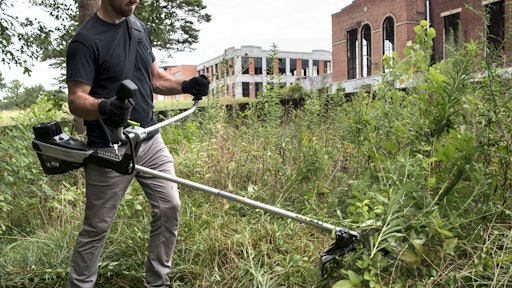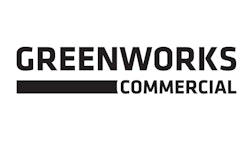 Greenworks Commercial
Greenworks Tools is celebrating environmental action today with its partner Earth Day Network! In support of Earth Day Network, Greenworks has pioneered the Green Generation, a national grassroots movement to champion environmental stewardship in line with Greenworks' own long-standing corporate culture. As a part of the Green Generation and Earth Day, Greenworks is encouraging members to pledge and complete 50 "Acts of Green" to mark Earth Day's 50th Anniversary. Since the program's introduction, in 2019, more than 250,000 people have taken the pledge to participate.
With its established leadership in battery-powered technologies for lawn and landscape care, Greenworks proudly eliminates the carbon footprint and environmental hazards associated with gas-powered equipment.
Facts about the harmful impact of gas-powered lawn gear
A single gas-powered walk-behind lawn mower emits the same amount of harmful emissions as eight cars operating for the same period of time.
Gas-powered riding lawn mowers emit as much pollution as thirty-four cars operating for the same period of time.
17 million gallons of fuel are spilled into the ground every year during the refueling of gas-powered lawn and garden equipment. That's 50% more than was spilled by the Exxon Valdez.
[1]EPA; Steinberg T. American Green: The Obsessive Quest for the Perfect Lawn, 200
 "While today's digital celebration is different than the original 50th Anniversary of Earth Day that we all envisioned, it is important to recognize that even from our homes, during these unprecedented times, we can all do our part to improve the world that we live in," said Mark Sewall, director of marketing for Greenworks Tools. "By choosing Greenworks' lithium technology as an alternative to gas, so many consumers are leading the charge to eliminate fossil fuels while ensuring powerful, efficient performance of their outdoor equipment. Today and every day, we're proud to support Earth Day Network in its mission to make the world a better place for future generations."
For more information on all of Greenworks Tools' environmentally friendly, battery-powered outdoor equipment, visit www.greenworkstools.com.  Stay up to date on all of Greenworks exciting year-long environmental programs by joining the Greenworks Green Generation.