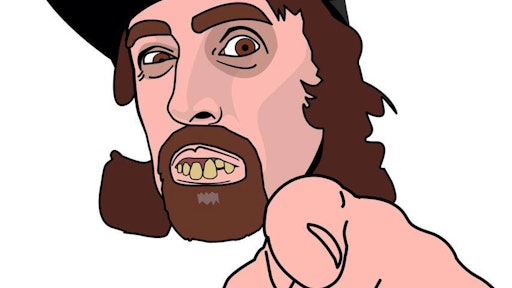 It's almost spring, and that means you'll soon be operating your mowers on a regular basis. Now's a good time to remind yourself and your crews of the importance of regular maintenance.
Train your employees to check the engine oil daily to help maintain proper levels. Then, most manufacturers recommend changing the oil every 50-100 hours. I like synthetic oil because it can take more heat and you don't have to change it as frequently. If you have a brand new mower, you should change the oil after the first 5-10 hours. This is to remove any small particles of metal that may have been left over from manufacturing and break-in. Make sure you document that this was done; documentation helps in the case of premature engine failure under warranty.
As for the oil filter, many people change it with every oil change, though some manufacturers recommend every other. Just keep good records so you don't lose track. One thing you can do is write the date and hours (if your mower has an hour meter) on a new filter when you install it. Honestly, though, I prefer to just change the filter every time I change the oil. Oil filters are relatively inexpensive, so it's worth the added peace of mind.
And don't forget about the air filter. I always tell my customers that changing the air filter is just as important as changing the oil. Dirt is an abrasive. When it gets into the engine, it acts like sandpaper. Some manufacturers recommend changing the air filter every couple hundred hours, or even what amounts to just once a year. You'll have to use your own discretion on that. By at least checking the air filter at the oil change interval, you can see if it's extremely dirty and needs to be replaced, or just needs to be cleaned. This will largely depend on the conditions of the season. During the wet spring, the air filter probably isn't going to be that dirty. During the hot and dry summer months, on the other hand, you'll be kicking up a lot of dirt—and the filter is going to get very dirty and should be changed.
From the engine we move onto the hydro system. Make sure you find out the intervals recommended by the manufacturer as to when you should service the hydro system. Most manufacturers recommend every 500 hours. If doing it yourself, make sure you use the proper oil and filter. Again, consult your owner's manual for recommendations.
And there's yur dinner.
Taryl Dactal is the zany YouTube small engine repairman with more than 4,000 subscribers. He has 38 years of experience in the small engine repair industry and is the owner of Tim's Bonanza Service in Demotte, IN. Find him on YouTube by searching "Taryl Fixes All".
GOT A QUESTION FOR TARYL? Email editor@greenindustrypros.com and we'll ask him.