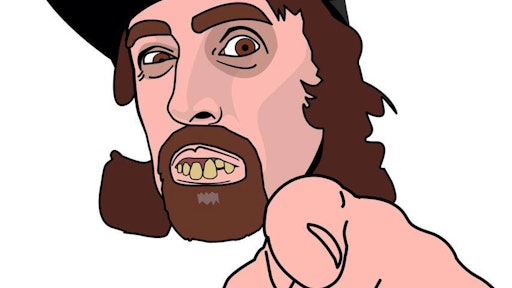 Air-cooled engines are just that, air-cooled. Clogged cooling fins will result in overheating which usually results in valve guides coming loose, valve seats coming out of the head, and blown head gaskets. In most cases, you find this out when it actually happens—because there are really no warning signs. That's why it's important to remove the engine shroud to inspect and periodically clean the fins around the cylinder heads.
A lack of maintenance and keeping the fins clean will result in costly repairs and the loss of income due to repair downtime. If your machine is down, it can't make you money!
A good practice for commercial users and even homeowners would be to once a year remove the engine shroud and clean the cylinder fins. I suggest doing it before the mowing season starts; this way you can see if "Fluffy the Rat" has set up house under your engine shroud over the winter. This is a common problem we see and a major reason for overheating. Now (August) is also a good time to check things over; you've been running hard for several months and conditions are likely getting a bit dustier this time of year.
You can clean the fins different ways. You can use a Shop-Vac or an air compressor with an air nozzle. You can use a pressure washer followed up by an air nozzle or even a handheld gas blower to blow the excess water off. This all depends on how clogged up the fins are. If you do it periodically, you should only have to use a Shop-Vac or an air nozzle. If this practice is beyond your skill level, then ask your local repair shop to do this for you.
BONUS MID-SUMMER TIP FROM TARYL: Know your model and part numbers
Again, remember that in the commercial lawn care business, time is money. Don't take for granted that your dealer knows what machine model you have, much less some random part number for a replacement part you're in need of. Have your model and serial numbers handy.
Better yet, if you have an illustrated parts manual, find what parts you need, copy down the part numbers, and hand the dealership counter person your list with the quantity of what parts you're after. If you don't have an illustrated parts manual, there are websites that offer free parts look-up. This way you save time at the dealership parts counter—and there's no confusion as to whether you are receiving the correct parts.
And there's yur dinner.
Taryl Dactal is the zany YouTube small engine repairman with more than 10,000 subscribers. He has 38 years of experience in the small engine repair industry and is the owner of Tim's Bonanza Service in Demotte, IN. Find him on YouTube by searching "Taryl Fixes All".
GOT A QUESTION FOR TARYL? Email editor@greenindustrypros.com and we'll ask him.