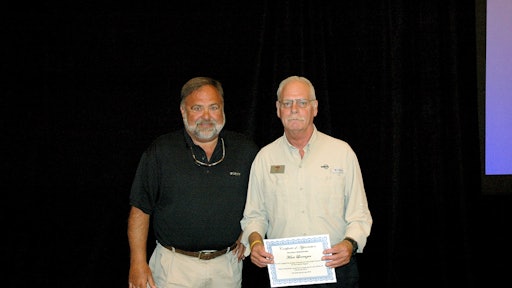 Rotary Corporation recognized several team members for outstanding performance in sales and leadership during the company's 2014 national sales meeting in July in Amelia Island, FL.
The Duke Award, named in honor of the company's late founder, Duke Harvey, was presented to Sarah Murray. The recipient was lauded for consistently displaying competitive and positive approaches to the continued growth and success of Rotary during the past year.
Travis Hicks, Cal Kato, Robert Huff and Pete Toth were recognized for Greatest Increase in New Dealer Sales while New Accounts Awards were presented to Terry Clauson, Cindy Deloges, Huff and Kato.
Clarke Baum, Keith Gray, Mark Grinstead and Kurt Lorenzen were presented awards for Greatest Increase in Sales.