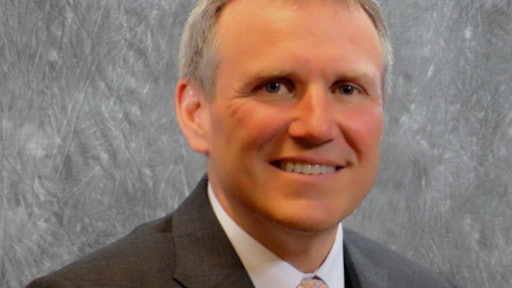 Jacobsen, which is a Textron Inc. company, just announced the launch of their own line of zero-turn mowers and utility vehicles. This line is aimed at larger turf customers including municipalities, sports fields, schools and golf courses. This comes after Jacobsen acquired Dixie Chopper back in 2014. David Withers, president of Jacobsen, offered some insight about the decision to expand the Jacobsen brand.
Q: What was the rationale behind deciding to make Jacobsen commercial mowers when you already have Dixie Chopper?
A: Jacobsen is very well-known in the golf industry, but also pretty well-known in the upper end of the municipal and sports turf sector. As we talked to our customers, the assumption was Jacobsen already had a zero-turn mower to go into that space. One of the attractions of acquiring Dixie Chopper was the Chopper brand and the equity that it had in the marketspace, but also the ability it gave us to take some of the technology and be able to generate Jacobsen variables that we can then add onto a broader Jacobsen portfolio. We always look at it that we were probably only filling 30 or 40% of what a big municipality or university was buying. I think now we'll be at about 80%.
Q: Is there a growing demand for adding another brand?
A: There is and there isn't, that's the reality. I'd say at a customer level there's definitely an interest in Jacobsen competing on a broader portfolio of products than we historically had. So I'd say that there's interest and enthusiasm for our product. I think where perhaps it's less obvious would be with a dealer level. There are certainly a lot of outdoor power equipment (OPE) offerings out there. So we would see that our main drive as Jacobsen would be going to the bigger dealers where we're already selling our product through.
Q: Will Dixie Chopper dealers also carry Jacobsen mowers and UTVs, or will they be sold through a different dealer network?
A: What we've found having Dixie Chopper for 18 months is that the majority of the sales of Dixie Chopper products go to large-consumers and lawn maintenance contractors. They sell more into that space than into the municipal space. We always kind of half-jokingly say we're selling American muscle with a side order of freedom when you're selling Dixie Chopper.
Where Jacobsen is very appealing is to the commercial cutters, the municipalities, sports turf and fields and those type of customers where Jacobsen is a much-known brand. In terms of a dealer channel, most of our Chopper dealers are geared towards large-consumers demographic, rather than the more commercial and municipality space. So I'm not saying it would never happen, but I think it will be rare that you'll have a Dixie Chopper dealer who is also a Jacobsen dealer.
Q: What was the decision behind adding UTVs, because there are so many brands out there?
A: We're owned by Textron who also owns E-Z-GO, and therefore we do have a manufacturing plant down in Augusta, GA, building all of the E-Z-GO vehicles. So it was relatively easy for us as a manufacturer to be able to extend that line to give us Jacobsen products from our sister company there. Again, we were asked for these things when we put quotes and packages together. A good example would be for a university—we want to be the main turf supplier. What do they need? They have large wide-area mowers, they have zero-turns, they have turf rakes that they use for the infield of the ball park, but they also have a lot of utility vehicles. We as Jacobsen have always done the utility vehicles, but we've typically only done the heavy ones. Now we expanded our range of utility vehicles through the heavy-spec products right on down to the lower-spec products. So we'll now have an 800-pound carry capacity right up to a 3,500-pound carry capacity, and we'll have about eight different models between the top and the bottom.
Jacobsen Mowers will be at the GIE+EXPO in booth 5208 and in the outdoor testing area.